Finding the right makeup for dark skin tones isn't always easy. As little as a decade ago, finding makeup that suits melanin-rich dark skin was virtually impossible. But with recent market development due to an emphasis diversity and inclusivity (thanks Rihanna!), flattering makeup for dark skin tones is finally getting easier to find.
Dark skin deserves a special spot in the beauty industry, and so does its corresponding makeup. One of the most famous makeup artists that specializes in dark skin makeup, AJ Crimson of AJ Beauty, shares, "The biggest mistake women make is that they perceive that they're one color all over." His pro tip? 
"The way that I like to match foundation is I start with the center of the face—like the lightest point. When you do that, you're basically highlighting and concealing all at once, and that will also show you your natural contour points. The face will always give you its blueprint; you just have to follow it."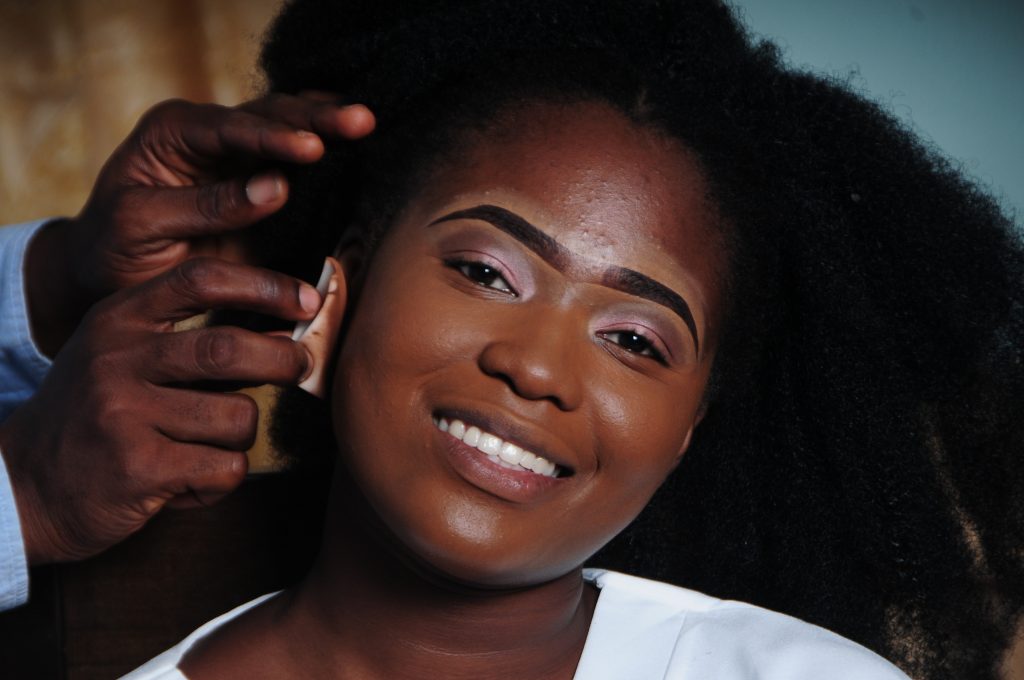 With that being said, catering to your undertones might make choosing the right makeup even more challenging. That's why we've created this guide to show you how to choose the best makeup for dark skin tones. 
---
Work with your undertones
The key to finding the most suitable makeup for dark skin is finding your undertone. Many of us believe that people with dark skin tones automatically have warm undertones and those with light skin tones have cool undertones, but the truth is the color of your skin doesn't matter. Anyone can have a light or dark undertone. To find out which category you fall under, check our guide out here.
Choose the right primer
Primers in yellow and orange shades work best for dark skin. They minimize the appearance of lines and pores while helping makeup hold on better and for longer.
Choose the right foundation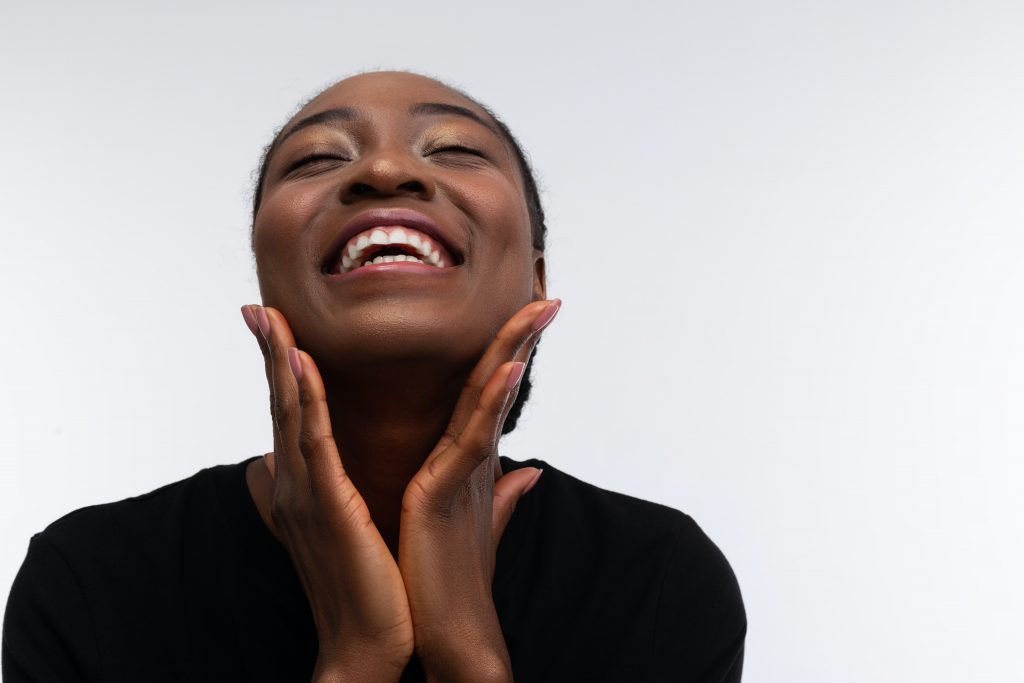 Look for a foundation that best matches the color of your entire body. The best way to find one is swatching shades from your cheeks to your jawline, until you find one that blends in with the color of your chest.
Choose the right concealer
Your concealer should also match your skin tone. Opt for darker shades with deep orange undertones.
Choose the right setting powder
Look for yellow, or 'banana', setting powders. These shades will best suit darker skin tones.
Choose the right contouring shades
Contouring your skin by using colors that are deeper than your actual skin tone; this is the only way that your contouring will be more accentuated. For best results and a more natural effect, you'll need to do a lot of blending.
Choose the right blush
The beauty of dark skin is that it allows you to play with a lot of different colors. Blush shades in bright corals and pinks will look the most striking against your skin.
Choose the right Shimmering Blush
Shimmering blush will add an extra dose of drama to your cheeks. Look for options with pink, gold, and bronze tones that will give great inversions to dark skin tones.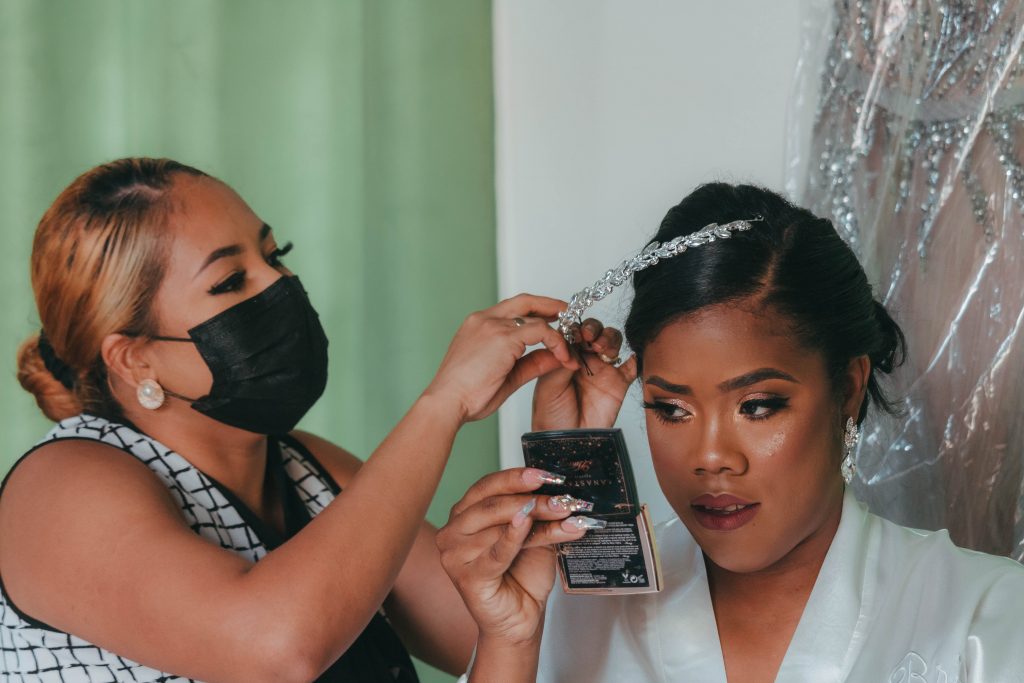 Choose the right highlighter
Instead of using popular silver highlighters, create radiance with warm metallics like champagne (yellowish–orange) and gold.
Choose the right eyebrow pencil
Use a spoolie brush in a shade that most closely matches the color of your hair.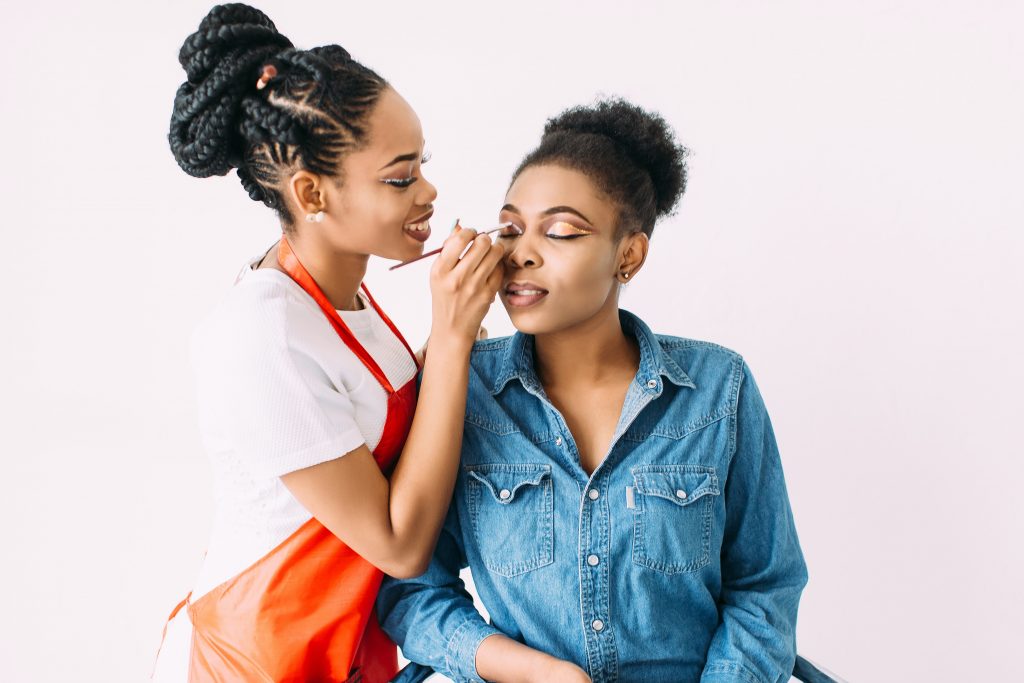 Choose the right eye shadow base
Your eye shadow base should match your skin tone. It's best to choose lighter tones like earthy creams and browns.
Choose the right colorful eyeliners
 Colorful eyeliners are trending right now, and they look amazing on dark skin. All colors are allowed!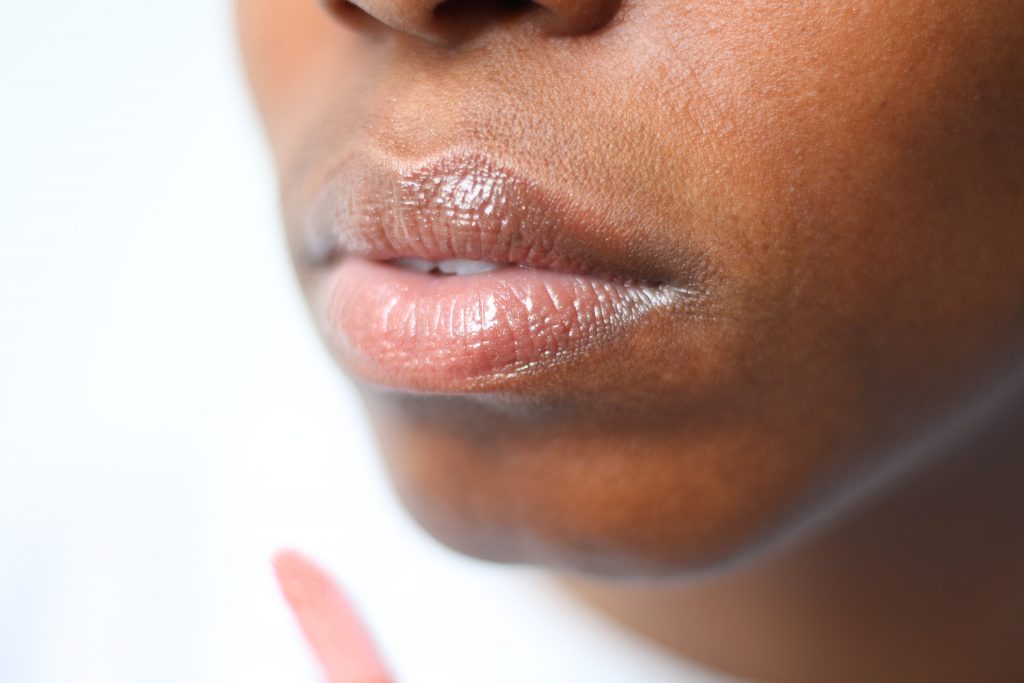 Choose the right lipstick shade
The most flattering lipstick colors for you will be bright reds and pinks, as well as shades of magenta.
---