Those with brown skin tones will know that finding the right makeup products can be a challenge. In order to fully embrace the diversity of brown complexions, the makeup and beauty industries have given a lot of attention, focus, and dedication in recent years to cater to the wide range of brown complexions, including greater variety and diversity at the highest level.
Since there are several ethnicities that have brown skin, it can vary greatly in terms of shade and texture. Whether you're South Asian, Latin, Native American, Middle Eastern, or from an indigenous community from Africa or Oceania, you'll know the struggle of finding makeup products that complement your specific shade of brown. That's why we've come up with this guide to help you find the best makeup for brown skin tones.
Diversity in makeup is something widely accepted today, with all different kinds of products and shades that work wonders for the brown skin tone family. One of the best things about brown skin is that it looks gorgeously sun-kissed all year round. The distinctive glow that brown skin offers additional motivation to accentuate it even more, which you can do by choosing the right shades of makeup. 
According to Renee Loiz, celebrity makeup artist and founder of the brown-owned brand Color May Vary, "Nowadays there is actually so much information out there about makeup and beauty that can be overwhelming. But with all this information, there is still a lack of knowledge on finding and matching your foundation color and also the proper way to take care of your skin."
Her pro makeup tip?
"I like to reach for warmer-toned shades of brown as cooler tones tend to look a bit ashy on deeper skin. Warm tones like bronze, copper, dark gold, red-brown, and cinnamon—these shades compliment deeper skin tones."
To nail the best makeup for any shade of brown skin, it's important to use colors that will look vibrant and flattering. Unique in its beauty and the appearance it serves, brown skin requires a different approach when it comes to choosing makeup. According to professional makeup artists, there are different steps and different types of makeup products that work best for brown skin tones. 
Here is how to find the best makeup for brown skin tones.
---
The secret to a good look lies in the preparation
Although all skin tones require a good prep and a base before putting on makeup, these steps go even further with brown skin. Good preparation lies in using products mixed with facial oils – they will accentuate the natural glow of your skin to deliver an extraordinarily beautiful look.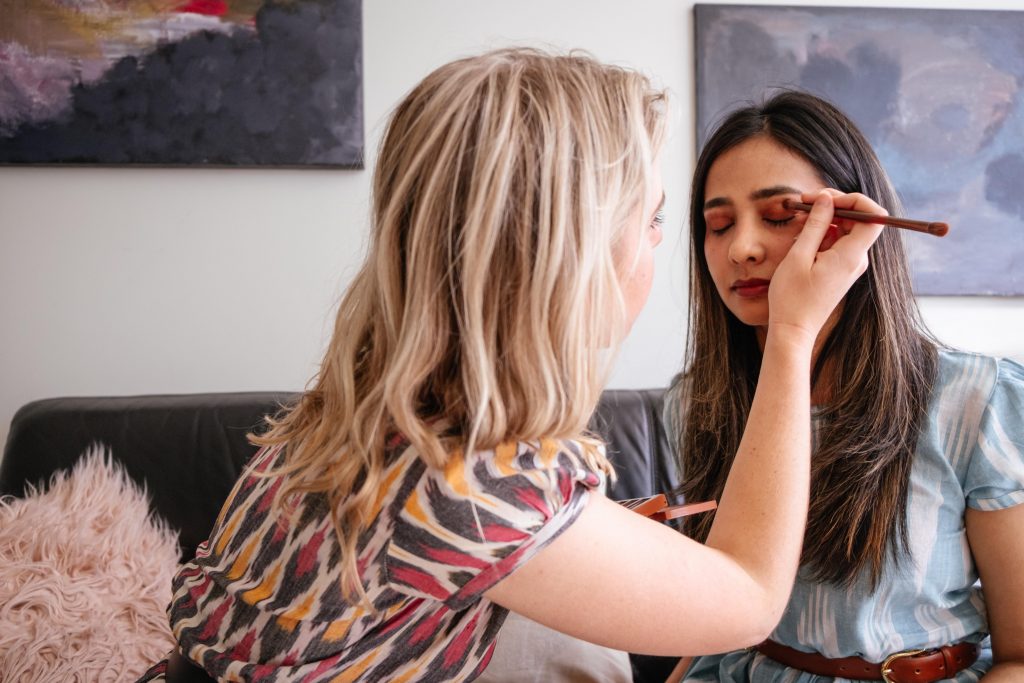 The best foundation for brown skin
Your foundation should be the exact same shade as your skin tone. Choosing a lighter or darker shade of foundation can make your skin look older than it actually is. To make sure it seamlessly blends in with your skin, look for warm foundations with yellow undertones.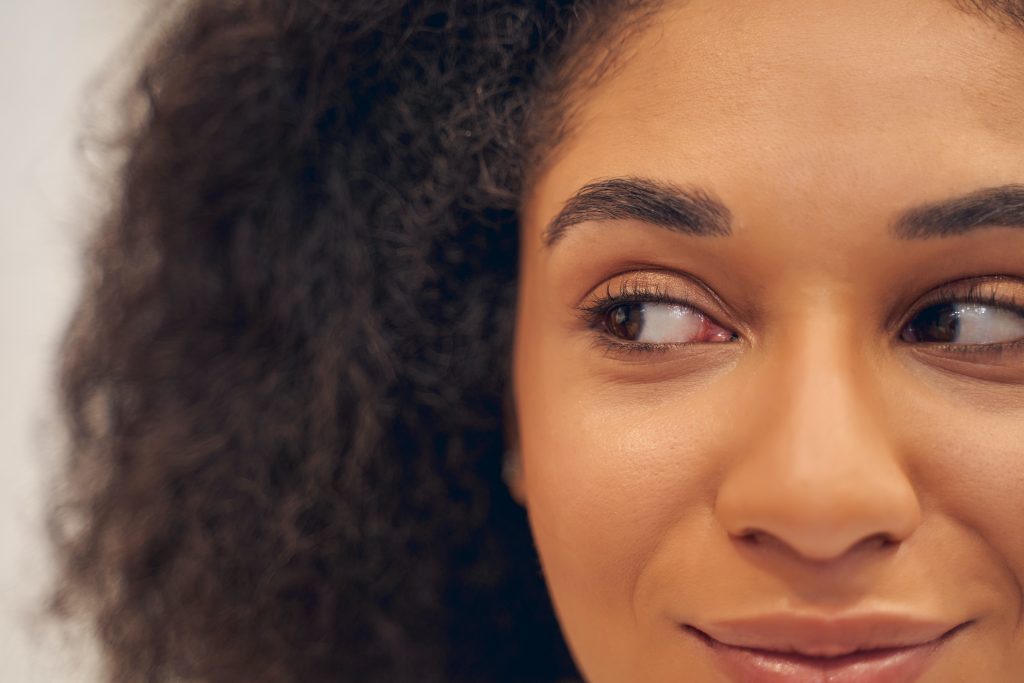 The best powder for brown skin
Contrary to the foundation, your setting powder should be in a slightly lighter shade. For natural-looking makeup, apply the setting powder under the eyes, on the nose, and on the cheekbones only.
The best concealer for brown skin
Look for concealer with an orange tone. This shade blends smoothly against brown skin and can perfectly hide any imperfections or dark spots.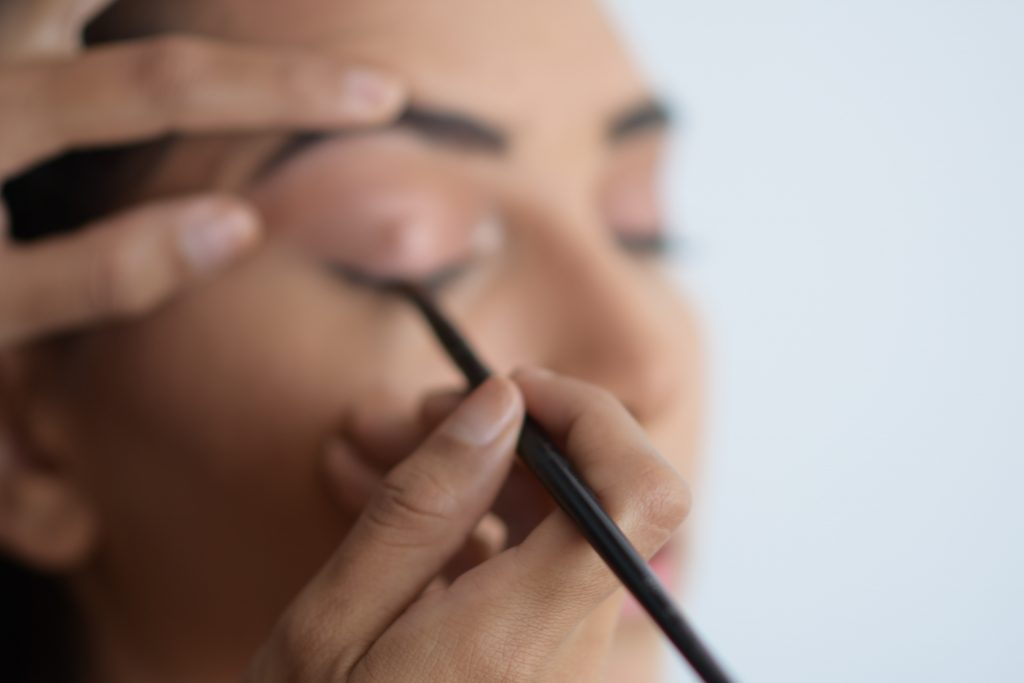 The best eyeshadow colors for brown skin
To make your eyes pop, especially if they're a dark color, opt for deeper hues like plum, grey, dark blue, bronze, or dark brown. Lighter shades like peach and honey also work well.
The best blush for brown skin
Shades like coral, rose, and orange are the best choices to bring color and liveliness to your cheeks. Shades that are too light might make your skin look dry and old, while shades that are too dark might look overpowering. 
The best lipstick shades for brown skin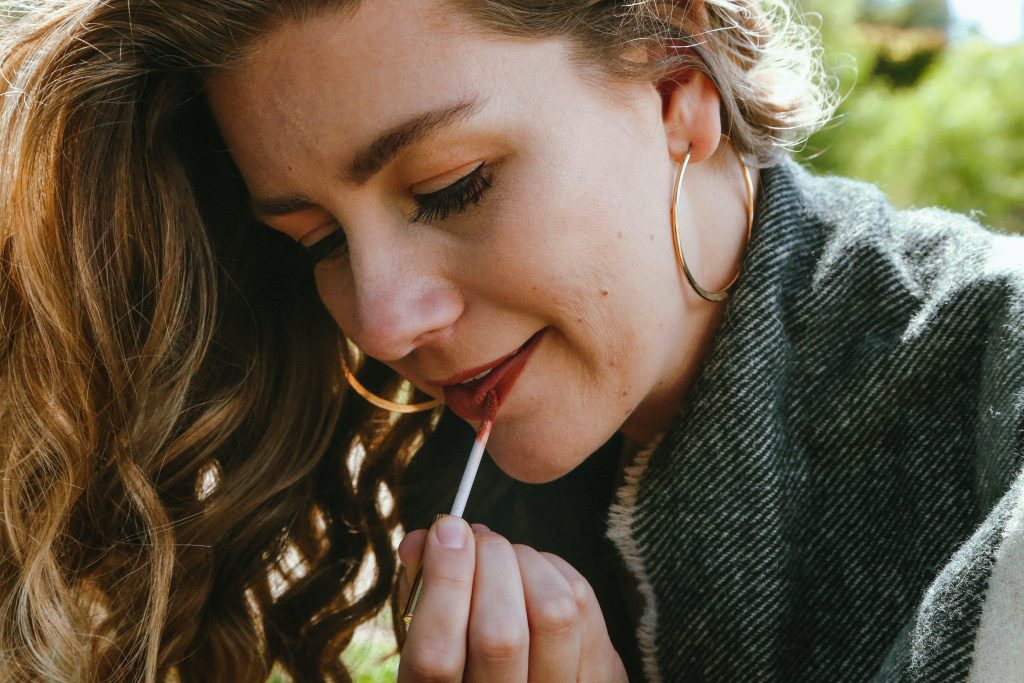 Your lipstick color plays a great role in accentuating your skin tone. For a feminine feel you can choose virtually any shade of pink, from vibrant hues to deep berries. If you want a richer feel, you can opt for earthier shades like red, brown, or burgundy. 
---