"What is it about your home that always makes us feel… at home?"
This is a question that I've gotten from guests oh so often. I chuckled the first time I heard it, but as I kept on getting the same compliment, I couldn't help but think … what is it, actually?
A lot of introspection has led me to the answer, which of course I'm happy to share!
Being an interior designer for over 10 years, I suspected it had to do something with my decorating skills. But is a well-decorated home the only secret? Not quite.
Making your guests feel truly comfortable goes beyond making your home visually appealing. You'll have to focus on the details — the acts that make your guests feel welcome and loved. Below I'll be sharing my top tips on how to make guests feel comfortable in your home, so your sanctuary feels inviting to everyone you have over!

Declutter Common Spaces
When you have guests walk in, you want them to feel like you've made an effort to welcome them. The first way to do so is maintain a clean space. Even if you're not going for a deep clean, be sure to clear out flat surfaces, such as tabletops, kitchen countertops, and bathroom vanities.
Pro Tips: A Step-By-Step Decluttering Checklist
Make a list of the flat surfaces in each room — you can do this mentally as well.
Get a basket and collect all non-essential items so you can set them aside.
Mix vinegar and water in a spray bottle and wipe down the surfaces with a soft rag for an optimal, healthy sheen.
Where necessary, you can use particular types of waxes to wipe the surface. For example, you can use furniture wax to make your wooden surfaces neat and provide a protective layer. For leather and other materials, you can use beeswax, while metallic surfaces can be neatened with metal polishing wax.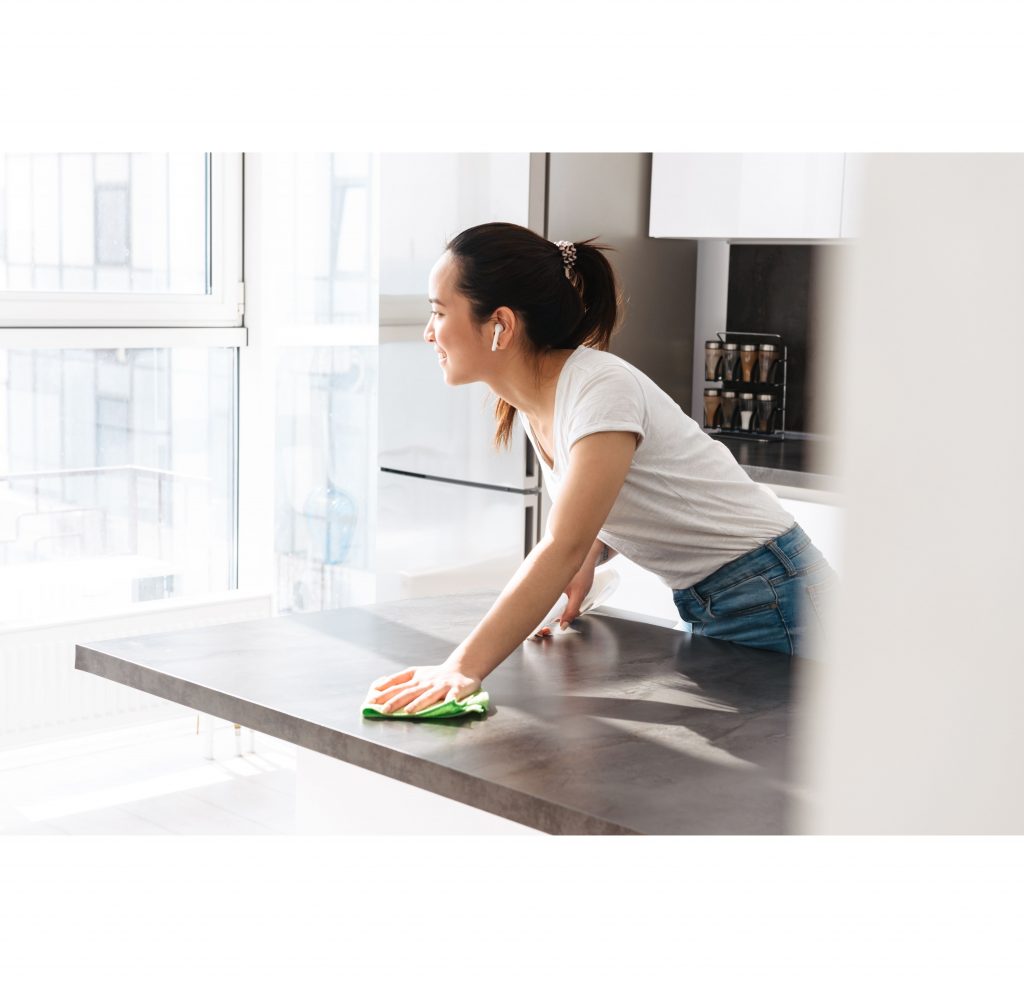 Add Decorative Elements
Decorative elements can make your guests feel at home. These can be great conversation starters by giving your guests insights into the personal moments you wish to share with them.
Pro Tips: An Interior Designer's Favorite Decorations
Decorative elements don't always have to be fancy!
Add plenty of plants to add a touch of freshness to your interior.
You can also take a walk outside and pick your favorite flowers for a stunning floral arrangement the day your guests arrive.
Personalized items make meaningful decor additions, such as family photos or souvenirs from your travels.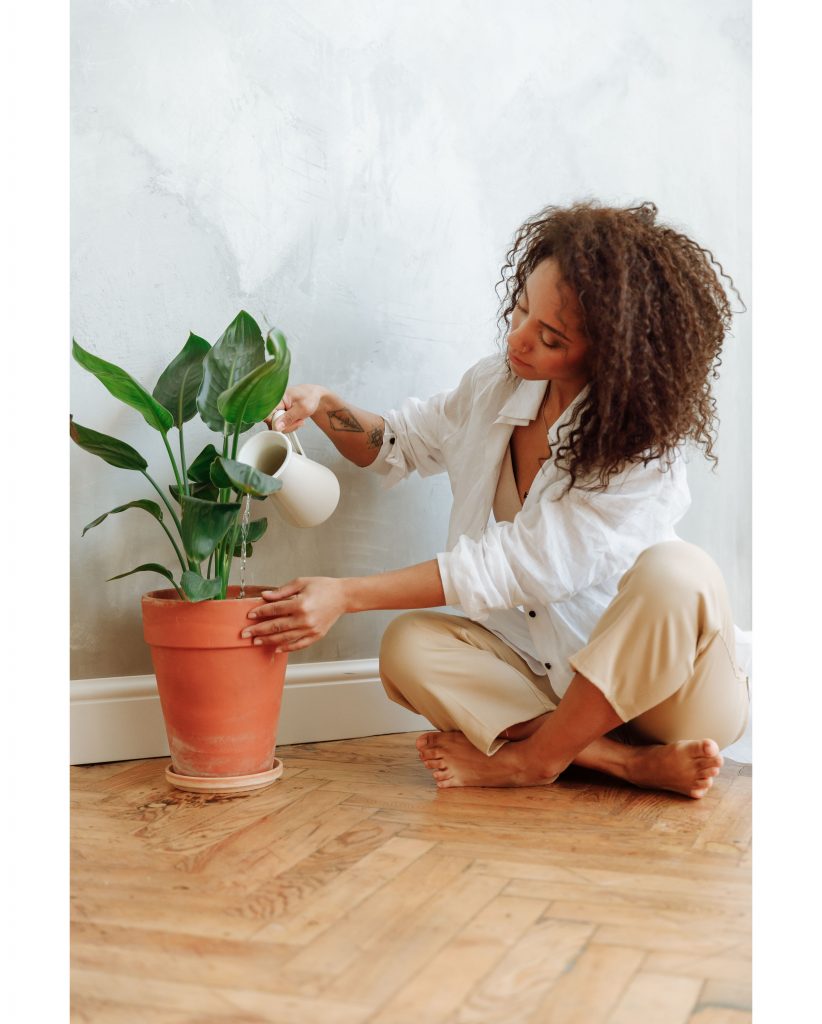 Ensure Your Guests Can Rest
Sleep affects the entire dynamic of a visit. Investing in your guests' rest is one of the best ways to make your visitors feel at home.
Pro Tips to Ensure Maximum Comfort
Create nighttime comfort by providing a comfortable mattress topped with clean bedding.
You can also place a few throw pillows in their seating area, and use floor cushions where you need some extra space.
If your home may have noises at night, like a baby crying, consider incorporating a white-noise machine to make sure guests don't get disturbed at night.
Make Necessities Easily Accessible
Making everyday essentials accessible goes a long way in making your guests feel at home. After all, you don't want them to feel like they're needy visitors.
Personally, I love putting out a basket of essentials in the guest bathroom. To make the basket comprehensive, I make sure to anticipate guest needs beforehand (for example, by considering the age groups of their families). I also make sure to place freshly laundered towels on a hanging rack so guests have everything they need when it's time for them to wash.
Pro Tips: Guest Basket Favorites
Travel-sized shampoos and conditioners
Toothpaste
Mini perfumes
Baby essentials (if they have little ones)
Finally, don't forget to focus on the small touches that may go overlooked, such as:
A basket of snacks in their room to munch on when they're hungry.
Coffee, tea, and breakfast essentials for guests who are morning people. Pro tip: Add an "Open Me" message so your guests feel welcome to use them!
A charger by their bed so they don't have to scour your house for it.
Pay Attention to the Details
When learning how to make guests feel important, remember that little gestures go a long way. I love practicing hospitality while hosting my guests.
When they walk in the door, offer them a drink. This can be water, a cocktail, fresh juice, or anything your visitors might appreciate.
During their stay, be sure to give them space.
Overnight visitors especially love exploring the city, so create an obvious space for them to hang their coats and unpack their belongings.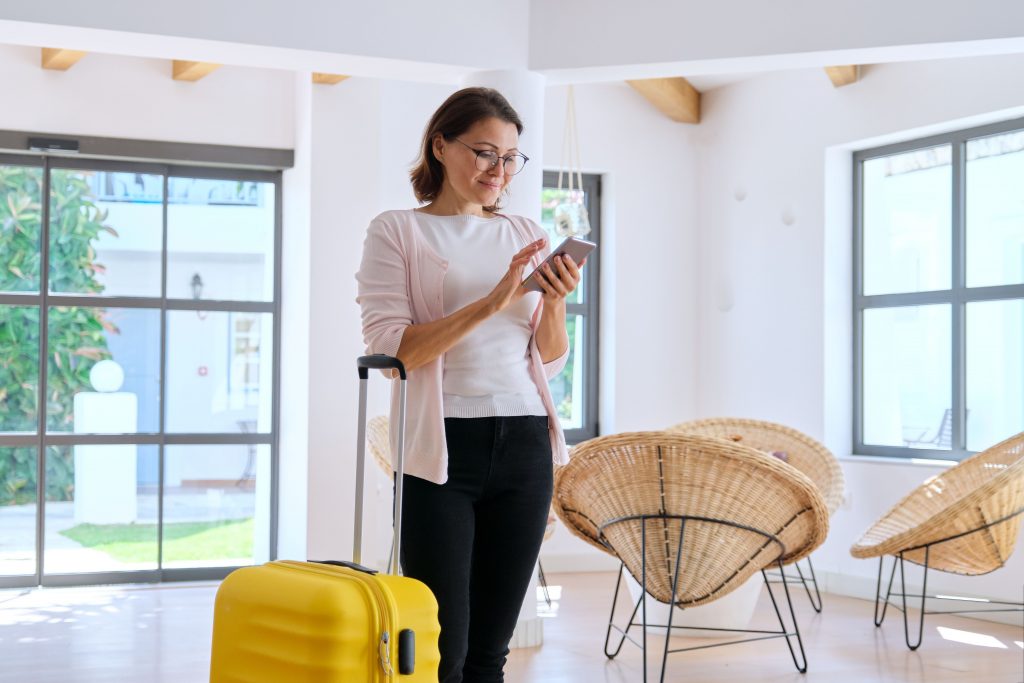 Remember, it's important to learn how to make your guests feel welcome. Pick some fresh flowers or leave them a welcome note in their bedroom so they can easily feel at home for as long as they stay.
I've found my answer to what makes my home special to visitors. The next time you have guests over, be prepared to answer the same question!
---