In today's fast-paced world, we often find ourselves so caught up in our jam-packed schedules that we eventually disconnect from our passions. Whether you enjoy painting your feelings on a canvas or playing the piano under the moonlit sky, there's a little something all of us love — and, perhaps, have left behind.
Doing so can also result in feelings of frustration that hinder our personal growth. So, it is essential to spare time for the things you love — and do them frequently. This blog post is your guide on nurturing hobbies. We will talk about how you can introduce new hobbies into your life by providing 5 fun options to consider, so you're all set to unleash that potential inside you!
---
Finding New Hobbies: How to Get Started
Whether you're looking to add a few more hobbies to your list or you're starting from scratch, finding new hobbies can be enjoyable!
Identify Areas of Interest
Have you ever seen someone do something and wondered "what if I did that?". If yes, these are the hobbies to jot down. You'll love exploring them!
Learn More About the Hobby
Starting a new hobby and not succeeding at it can be demotivating. So, before you try something new, be sure to learn more about the skill. For example, watch YouTube videos online or consider taking an introductory class.
Dedicate Time to the Hobby and Begin with Baby Steps
Aim to set aside 20 minutes of your day to try your new hobby. When you begin, set small milestones — achieving them will motivate you to do bigger ones!
Sometimes, pursuing a hobby alone can be less enjoyable. If that's the case, consider inviting a friend to give you company while performing the activity. If physical friends are not available, you can join online forums.
5 Hobbies You Can Start With
While the possibilities are endless, here are 5 popular creative hobby ideas you can begin with. Get ready to make the most of your time and do something beneficial:
---
Quilting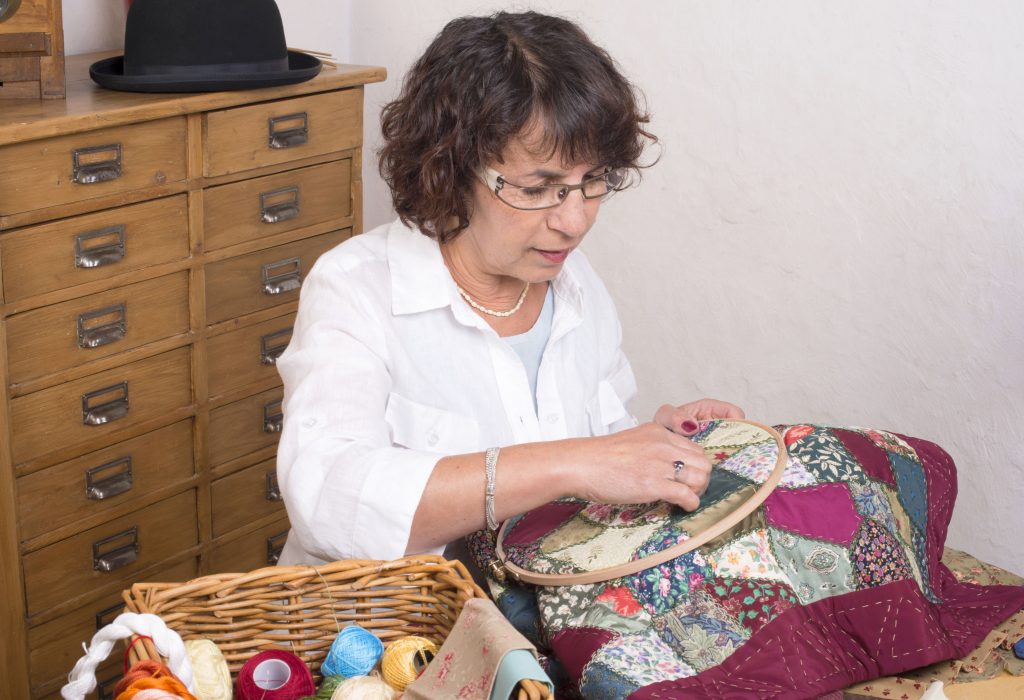 If you're looking to put together intricate patterns while creating a beautiful, practical piece, you might just love quilting! During the process, you put together layers of fabric to create a quilt of your choice. Here's why we love quilting as a hobby:
It is a community-building hobby. You can invite your friends/neighbors to practice quilting together over meaningful conversations.
The repetitive nature of quilting can help you relax — and, thus, have a meditative effect.
You can pass your handmade quilts down to your loved ones to create a beautiful legacy.
---
Painting Studio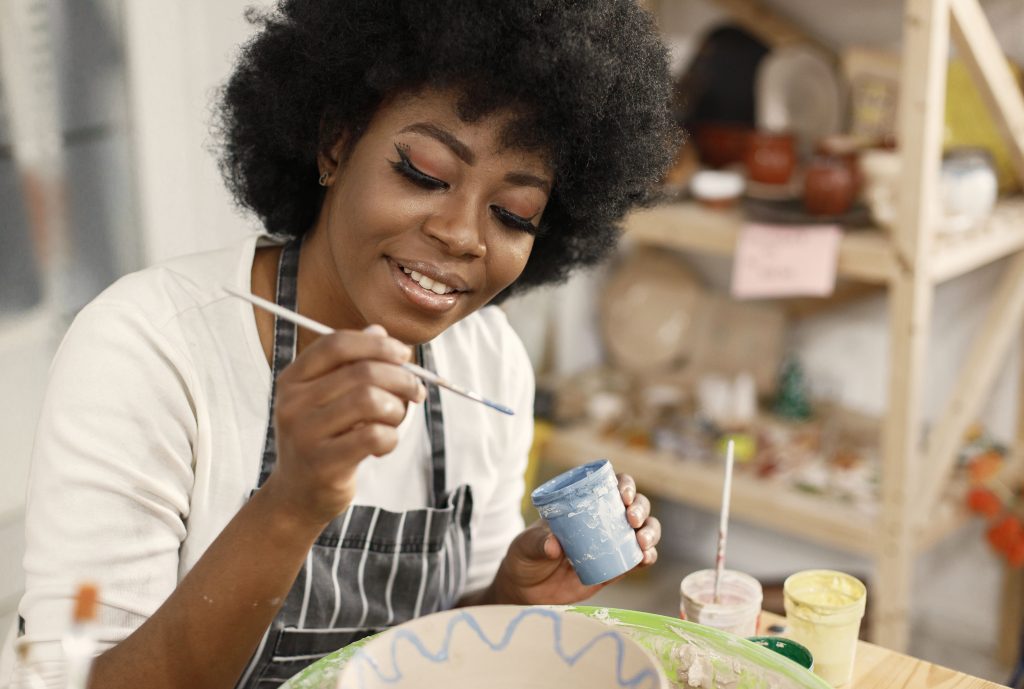 Picking up your brush and letting yourself work away on a blank canvas can be a rewarding hobby:
It is great for self-expression, and helps you convey emotions that you can't otherwise put in words.
It can improve your concentration as well as critical thinking skills.
As you experience personal growth and watch your painting skills develop, you will gain more confidence in yourself.
---
Crafting Space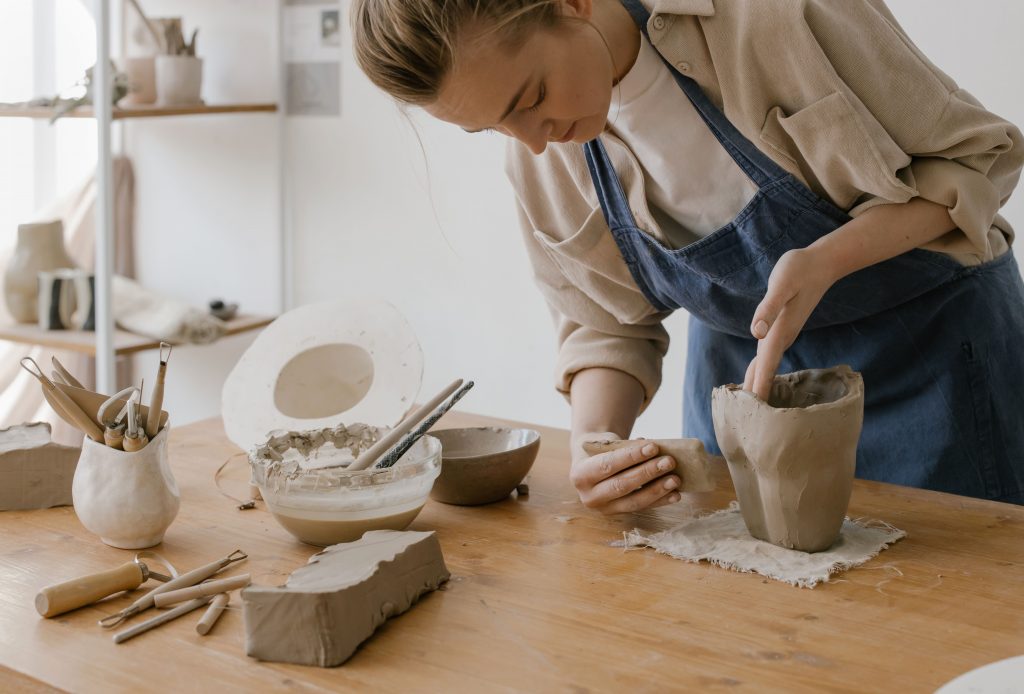 Creating a crafting space truly lets your creative juices flow. Knitting, crocheting, jewelry making — the list of crafting activities is endless!
Crafting is versatile; it always offers something new to learn.
It gives you the opportunity to curate personalized gifts for your loved ones.
---
Book Club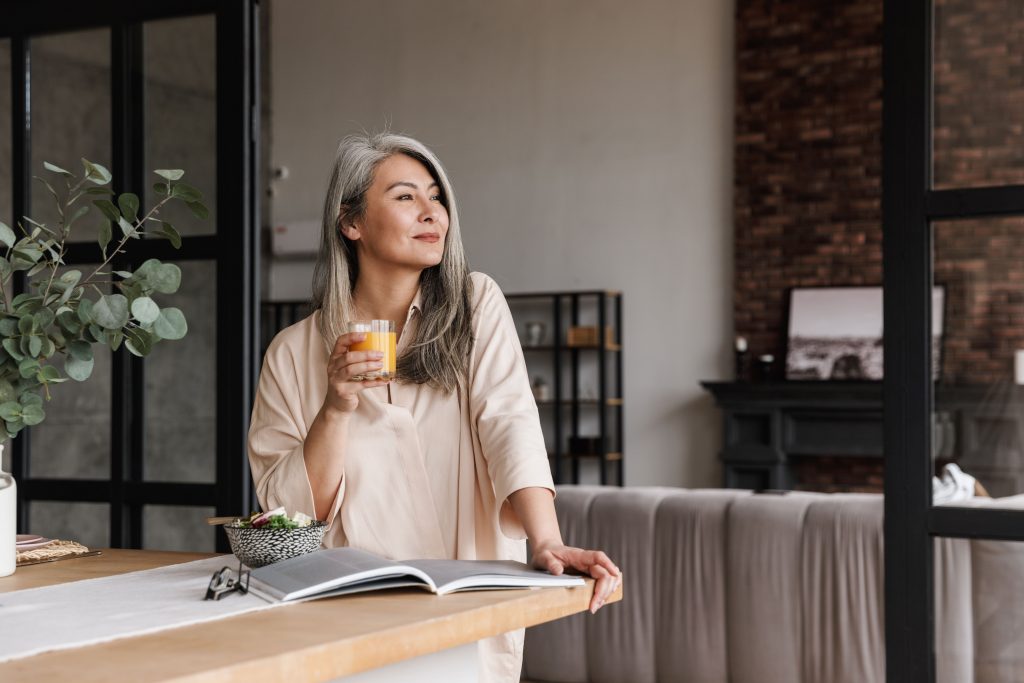 Are you an avid reader? Delving into books is a great way to spend downtime productively, and holds many benefits:
Reading lets you explore new worlds and stimulates your imagination.
You get the chance to learn about new cultures and perspectives.
You can invite others to join your book club, where everyone discusses books and exchanges ideas.
---
Device-Free Practice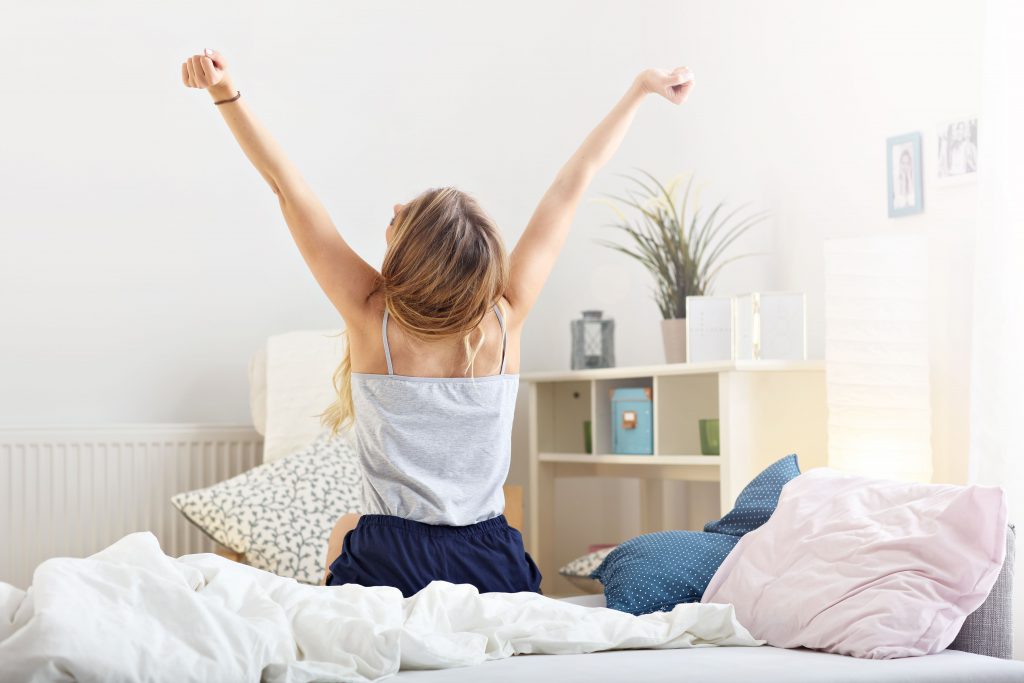 At one time or another, every one of us has found ourselves lost in digital screens. A fantastic (and completely free) hobby is breaking that habit of endless scrolling.
Disconnecting from screens allows you to be present in the moment and enjoy what you have.
Cutting back on screen time will give you the time to explore other hobbies.
Reducing screen time has various health benefits, such as reduced eye strain and improved well-being.
Pro tip— Begin this hobby by practicing it at night. It is recommended to avoid screens half an hour before bedtime to ensure a good night's sleep.
By becoming more intentional with your "me" time by picking up new hobbies, you can discover your true potential while putting your free time to good use.
---