Among all the different varieties of skin tones, one that truly stands out with its uniqueness is olive. Those who have olive skin will be very familiar with the struggle of finding makeup shades that look good on them.
In general, olive skin is described as a mixture between brown and green hues. It may seem counterintuitive, but makeup artists and other cosmetic experts actually suggest staying away from products with yellow and green undertones.
An expert in her domain, Jonet Williams explains, "finding a foundation for olive skin can be tricky because most brands lump olive undertones in with golden, which isn't the same. Golden is yellow, olive is green. Shades listed as golden also tend to lean more warm, which leaves cool and neutral olive skin tones with little to no options."
Her makeup pro tip?
"Fresh skin with a vibrant use of color, striking graphic liner shapes, and soft glam looks fit for a red carpet."
Typically olive skin tones have neutral or warm undertones, but they can also be cool. Knowing which category you fall under will be crucial in determining which shades are right for you. Below is a quick guide that will help you choose the most flattering makeup shades for you if you have olive skin.
The Best Foundation for Olive Skin
Finding the perfect color match can be quite a challenge, especially considering the majority of foundations cater to those with pink undertones. The best options for olive skin are slightly darker shades of foundation with warmer undertones.
The Best Blush for Olive Skin
Accentuate your unique skin tone by sticking to shades of pink that will brighten your complexion. Rosy pink and warm peach will deliver naturally flushed looking cheeks.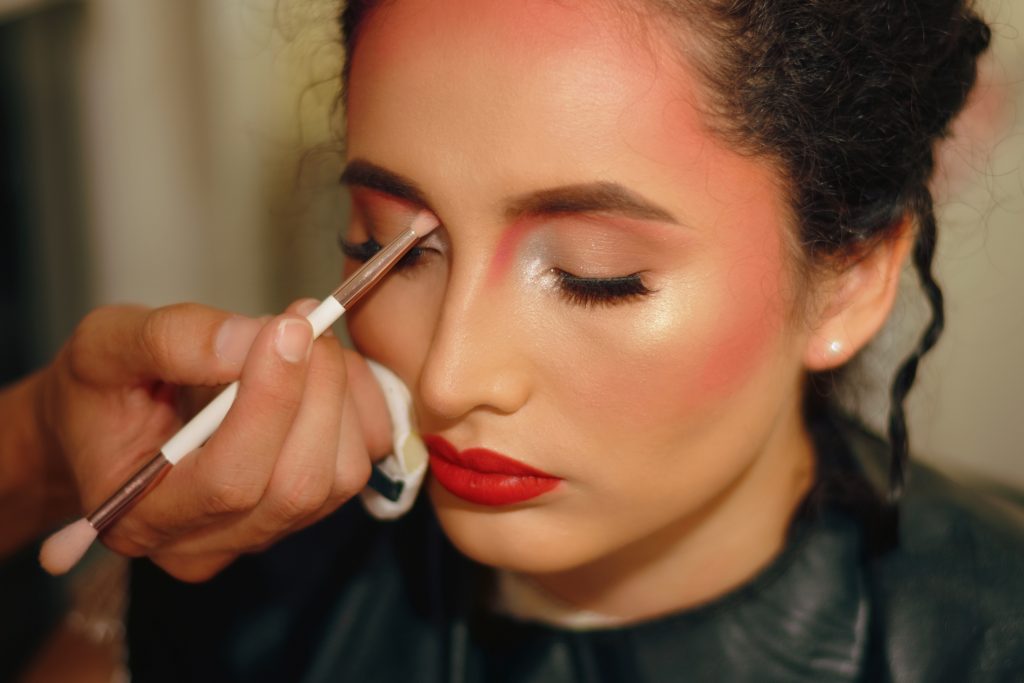 The Best Highlighter for Olive Skin
Olive skin has a natural glow that can be additionally accentuated with highlighter. To make the most of your highlighter, apply it at the highest points of the face. The temples and down the nose are the places you won't want to miss miss. Be sure to blend your highlighter well to create a fabulous glowing look.
The Best Bronzer for Olive Skin
Bronzer is an excellent addition to the olive skin. It delivers a great dose of contouring and definition to the face. The right shade of bronzer will work wonders – look for natural browns and coppers that will create a sun-kissed glow. Stay away from oranges, as they do not flatter olive complexions.
The Best Lipsticks for Olive Skin Tone
The beauty of olive skin is that it accommodates almost any color of lipstick. Brown and berry tones look stunning and bright against olive skin, while bright red is a shade that always delivers a bold and vibrant look. You can also opt for a strong magenta or bold pink to create a radiant and fresh look.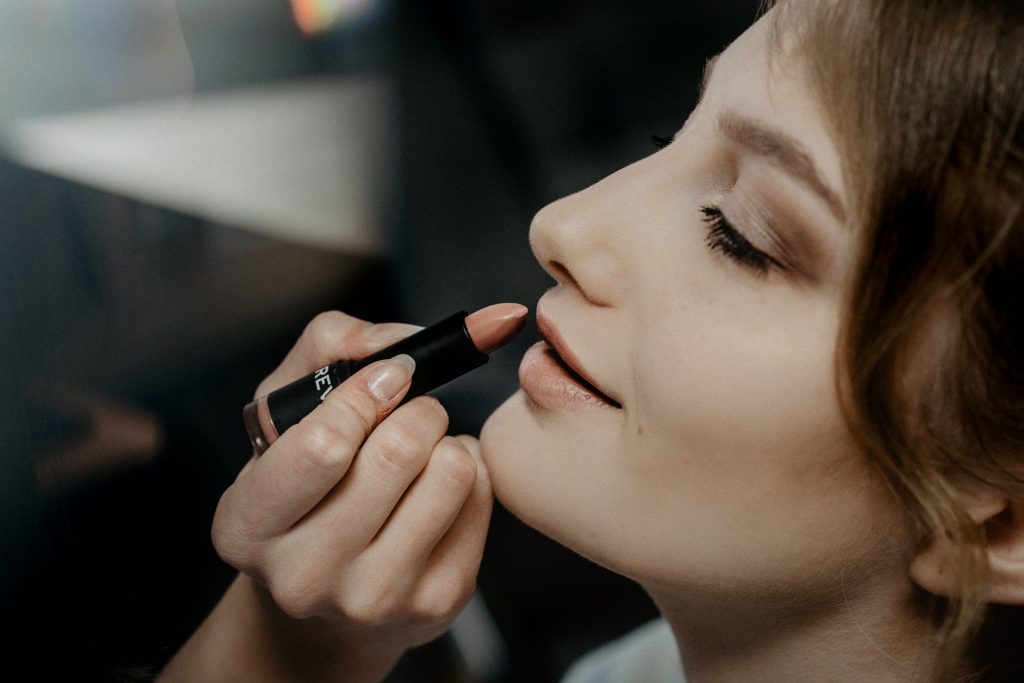 The Best Eye Shadow for Olive Skin
Olive is one of the most versatile skin tones, and it looks amazing with many different eyeshadow colors. Those who want a classic look can never go wrong with a brown smokey eye. For a more eye-catching eye look, try a metallic glossy finish on the eyelids. Golden and bronze tones are flattering choices that will look great both day and night.
The Best Brow Products for Olive Skin
Brows are a focal point of any face, but they especially stand out against olive skin. Look for brow gels in neutral shades to define the brows and complete your entire makeup look.
---