If you're looking for an excuse to gather friends and family to spend quality time together, consider conducting a game night! While experiencing game nights at an arcade may be fun, there's something special about hosting one at home, where you and your loved ones can bond over games at your own pace and comfort. Whether you're a fan of board or video games, we'll be providing all the tips and tricks you need on how to create the ultimate home setup for a game night. Without further ado, let the games begin!
---
Prioritize Comfort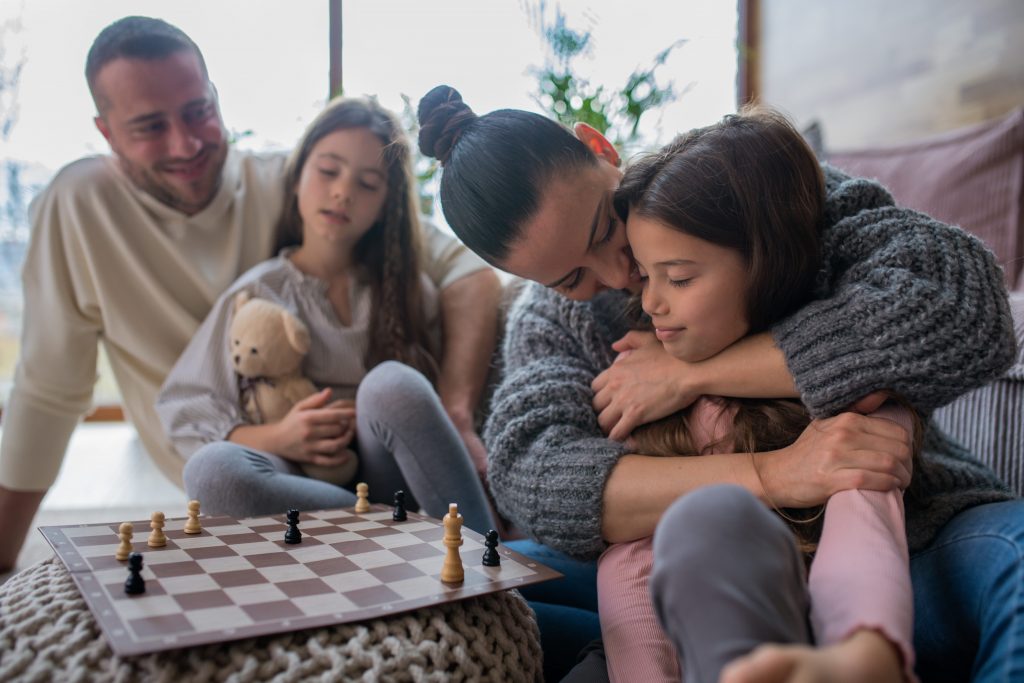 To have a great time, it's important to ensure everyone is comfortable.
Choose a space that's big enough to accommodate your guests. For example, a spacious living room or a furnished basement.
Opt for comfortable seating options, such as bean bags and floor cushions. If you're expecting a large gathering, it's a good idea to keep a few large pillows at hand to ensure everyone gets a space to sit.
Keep the temperature at an optimum level by adjusting the thermostat. You may also want to place some blankets nearby for guests who feel chilly.
Encourage breaks in between the games to let everyone relax, stretch, grab a drink, or enjoy a bathroom break.
---
Ensure Optimal Game Storage
A well-organized game collection looks attractive. But beyond that, it also ensures the games can be found quickly and as needed.
Install floating shelves to arrange board games.
Consider color-coded boxes for video games.
Use storage ottomans to keep cables and other essentials in place.
Place large wicker baskets for blankets and miscellaneous items.
Tip: Labeling shelves and boxes to make sure your guests can find what they need without asking.
---
Work on Themed Decor
Having themed decor makes the ambiance thrilling and all the more enjoyable. Choose decorations that match the theme, mainly depending on the games you will be playing. For example:
Hang medieval-style tapestries and decorate with dragon figurines if you're hosting a night that includes games like Dungeons and Dragons.
Use pixel art posters and old-school gaming memorabilia for a retro video game night.
Hang nautical flags and scatter seashells if you'll be playing board games like Pirates of the Caribbean.
Decorate with fake blood splatters and use zombie-themed props for horror-inspired games like Zombicide.
---
Plan Snacks & Refreshments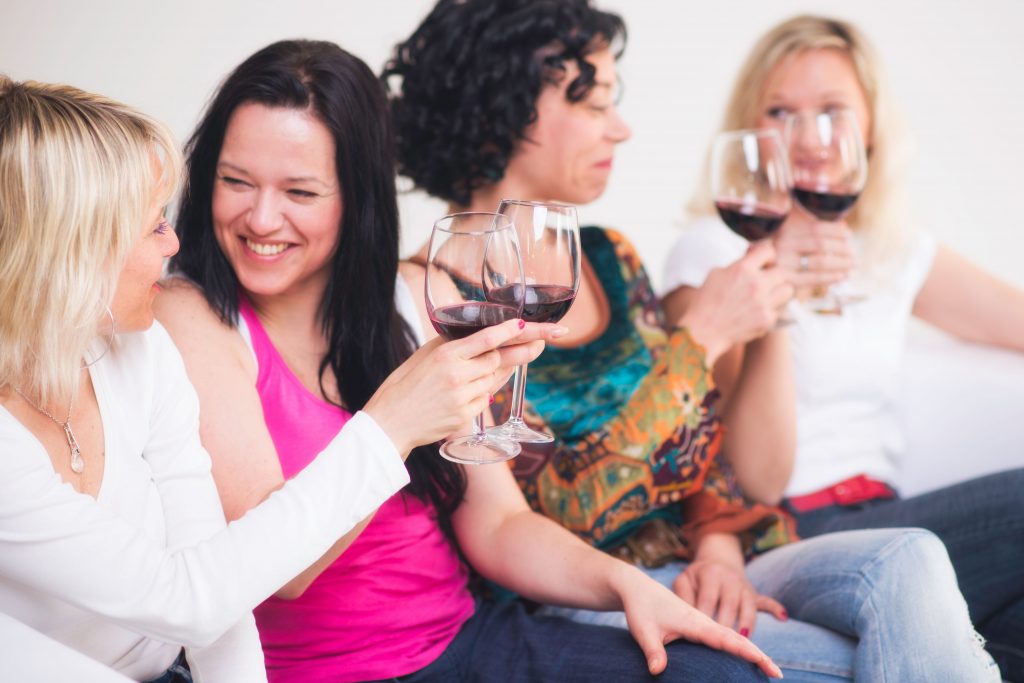 You'll probably be too busy playing to enjoy a big sit-down meal, but your guests will likely be expecting some sips and nibbles in case they get hungry.
Prepare easy-to-eat, (mostly) mess-free finger foods, such as:

Mini sandwiches
Nachos and/or chips
Popcorn
Cheese and crackers

Stock up on beverages, such as cocktails and juices
Remember to add a little something for everyone, so each guest gets to enjoy what they like. An innovative idea would be asking your guests to prepare charcuterie boards with their favorite snacks and bring them along. Alternatively, you can order easily shareable foods like pizza or sushi. Just make sure you're choosing toppings and fillings everyone agrees on!
Tip: Keep any dietary restrictions in mind before devising your plan.
---
Curate a Game Menu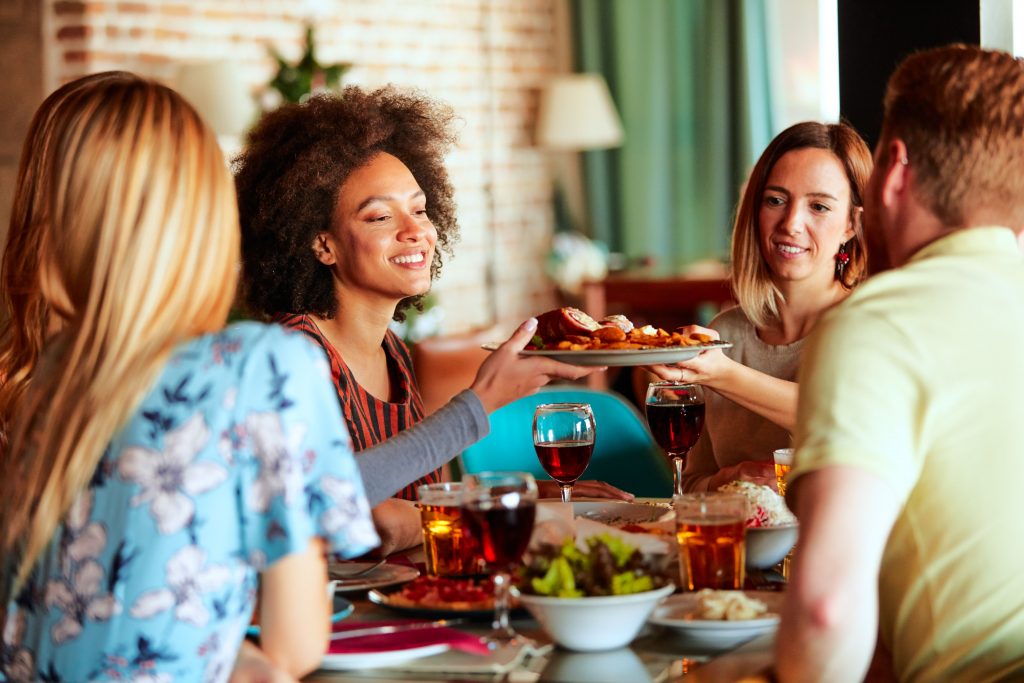 Like your food selection, your at-home game night should have options for different tastes. Be sure to offer games that cater to the preferences of all your guests.
Provide multiplayer video games, such as Overwatch, Minecraft, and Mario Kart (these are typically played on platforms like Nintendo Switch and Play Station)
Incorporate famous card games, for example, Love Letter, Dominion, and Sushi Go
Balance the menu with board game classics, such as Monopoly and Scrabble
The secret is mixing old with new. For example, if you have the much-played Monopoly, you'd also want something more niche like Codenames.
Tip: Not everyone wants to play. If some of your guests simply want to sit back and watch, let them do what they need to do to feel comfortable. For the ones who are playing, make sure the environment remains playful without anyone feeling overwhelmed.
---
Don't Be Afraid To Get Personal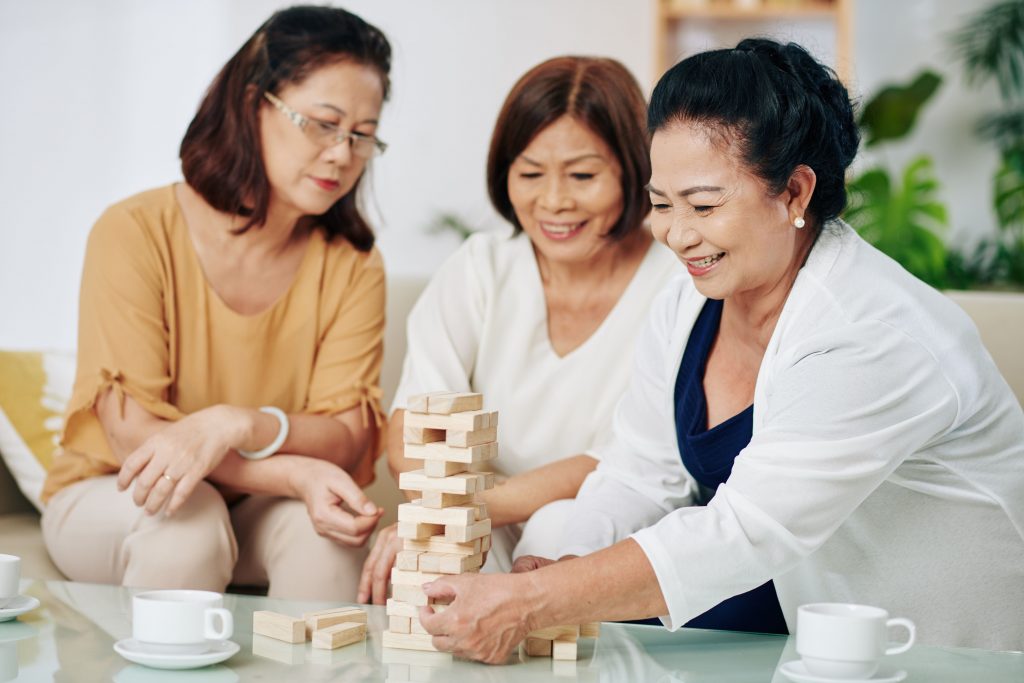 Game nights are an excellent way to unwind, have fun, and reconnect with your inner child, but they're also a great opportunity to have meaningful conversations with your loved ones. Don't be afraid to introduce games that get personal by encouraging storytelling, like We're Not Really Strangers or Let's Get Deep.
You can also stick to classic icebreaker games like Two Truths and A Lie, Would You Rather, or Never Have I Ever.
And there you have it, folks! Now you know how to host an amazing game night at your place. A quick tip before we wind up: playlists can enhance the atmosphere, so don't skimp on them. Jazzy tunes for a relaxed board game night and energetic beats for a video game night will completely transform your experience!
---