Who says you need to spare time (and money) to visit a fancy spa for relaxation?
With some simple ingredients and a sprinkle of creativity, you can create a DIY spa day at home to indulge in a rejuvenating experience! If you're ready to let all those worries melt away during your at-home spa day, you've landed in the right place. Below we'll discuss everything you need to know about having a spa day at home, including what to do if you invite guests over and some simple treatments you can do yourself.
---
How to Have a Spa Day at Home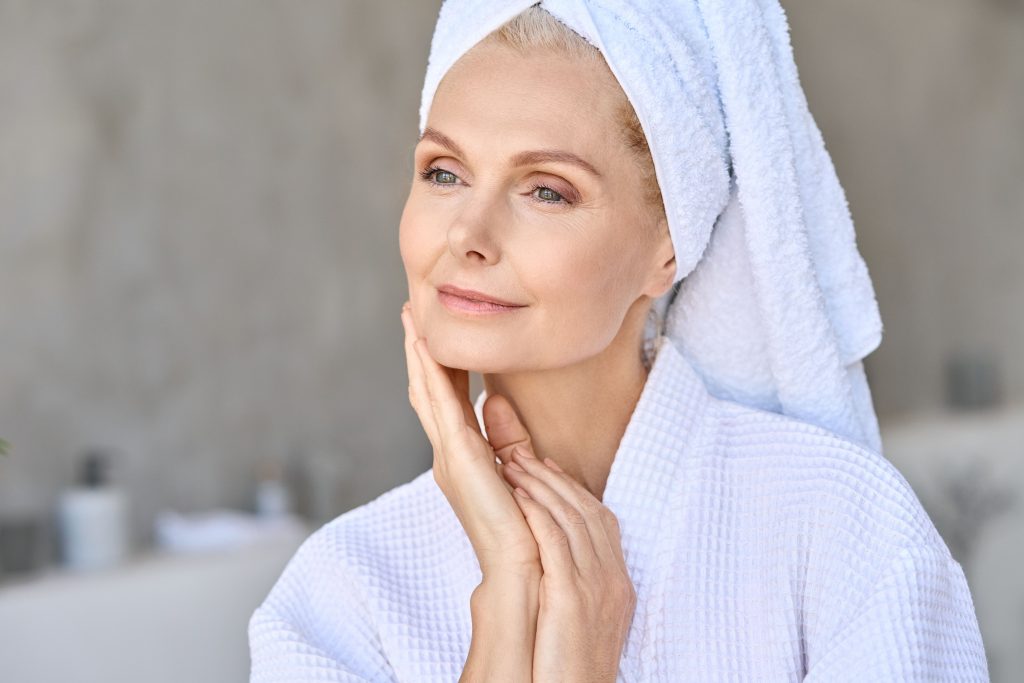 Spa days are everyone's favorite, and they're even better when they can be done within the comfort of your own home. But where do you start if you've never done one before?
Create a Serene Bathroom Oasis
Firstly, you'll need to create a spa-like interior in your bathroom. And while the process may sound luxe, it can actually be achieved with a handful of simple tricks:
Set the Right Ambiance.

Dim the lights for a comforting environment.
Light candles to add a romantic touch.
Play soothing music in the background to enhance the relaxing impact.
Leverage the use of aromatherapy to add another dimension to your decor

Add a few drops of essential oil (such as lavender or eucalyptus) to your bathwater.
Look for scented varieties of candles for a lasting aroma.
Add scented rose petals to your bath.
Diversify textures in your bathroom to make you feel like royalty

Hang plenty of plush towels.
Purchase fluffy bath robes (if you don't already own them); you'll love the experience!
Purchase (or make) the right products

Bath salts, such as Epsom salts, are essential for spa days as they help relax muscles.
Exfoliating scrubs leave your skin feeling silky smooth — something you'll be looking forward to after your DIY spa day.
Declutter your bathroom for a serene environment

Store personal items in cabinets. If you're short on space, consider adding wicker baskets to do the job.
Use open shelves for neatly stored towels and decorative elements.
Add plenty of greenery to create a relaxing vibe

Place potted varieties suited to humid bathroom environments (such as peace lily and snake plants).
Consider adding a vase of flowers.
---
Try Easy At-Home Treatments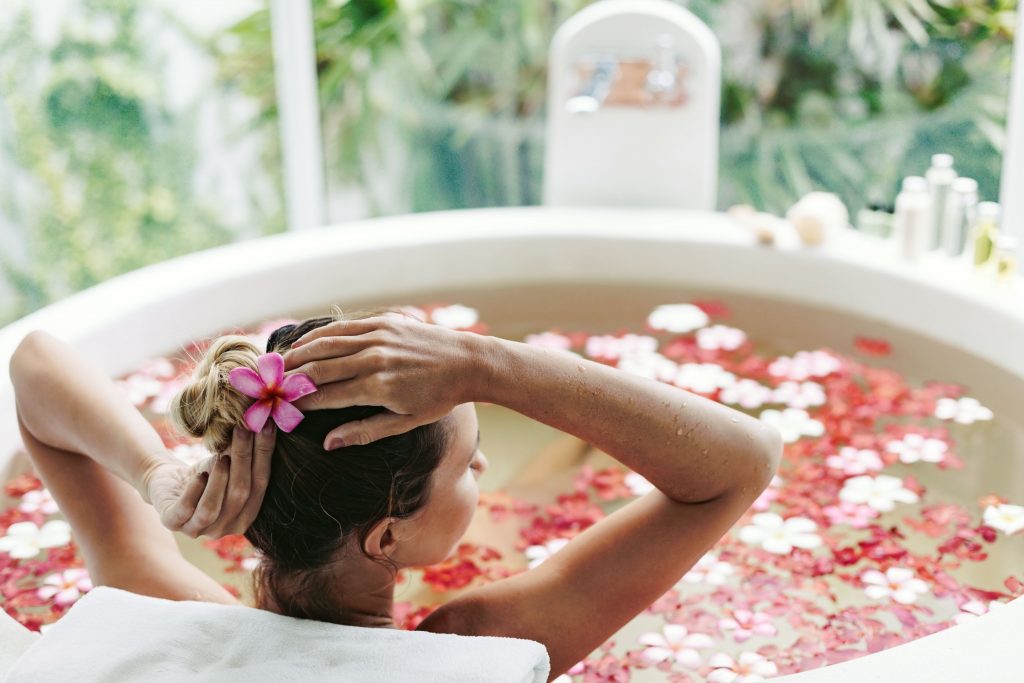 You're done creating a spa-like bathroom, but the question remains: how do you treat yourself for a spa day? Even without professional hands, you can indulge in relaxing treatments at home. Consider the following ideas for easy at-home treatments:
Create a face mask
Homemade face masks can hydrate your skin and provide an instant glow. All you need to do is whip together some healthy ingredients and apply them to your face. One of our favorites is mixing honey, yogurt, and oats to hydrate and soothe the skin!
Take a relaxing bath
Run a warm bath with the ingredients of your choice. For example, Epsom salts, a dash of essential oils, and some fresh rose petals. Next? Simply watch the warm water and scents melt all your worries away.
Try a DIY manicure/pedicure
Manicures don't always have to be fancy! Soak your hands and feet in warm water and give those nails a good trim. You can file and paint them as well. Finally, finish up by moisturizing your hands and feet, and they'll feel fresher than ever.
Practice mindfulness
Spa days are all about unwinding your mind. So, you can consider following guided meditation practices to feel at ease.
---
Inviting Guests for a Spa Day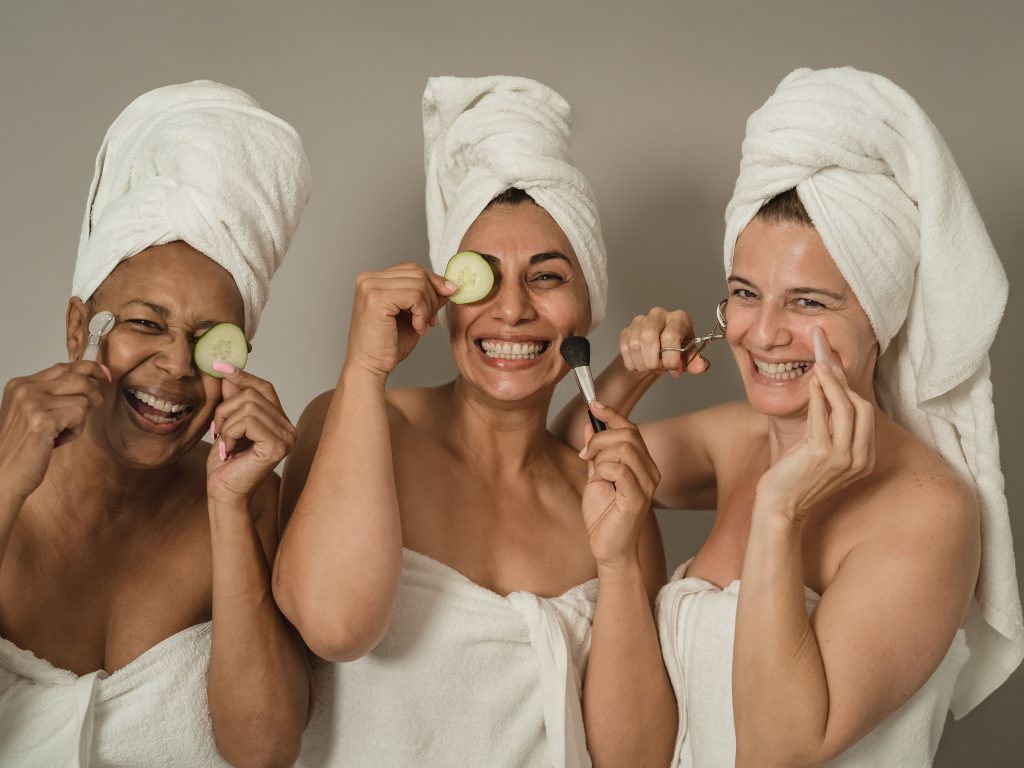 If you're looking for a unique get-together idea, this is your cue to opt for a DIY spa night. You can enjoy relaxing times with friends with just a little preparation beforehand.
Customize the experience by asking your friends about their preferences and any allergies. You can then curate treatments and choose scents accordingly.
Set up DIY stations, such as a vanity for facials and a corner for foot soaking. You can also set up your bedroom for, say, resting while everyone has their masks on. Additionally, provide all the necessary supplies (if needed, you can ask your guests to bring their nail cutters and other tools for personal use).
Plan healthy refreshments, but keep them light. For example, herbal teas and fresh fruits.
And, you're ready! Reach out to friends who need some pampering, and be sure to keep the group small to maintain the intimate atmosphere.
You deserve to sit back for a while and fully relax — and if you're hoping to skip the expenses of fancy spas, you know where to head. Your very own bathroom!
---