I have a confession: I'm terrible at cooking! I don't particularly enjoy the process of chopping veggies or watching pasta boil. But I also have to put food on the table for my family. So you'd expect me to go to any lengths to make the chore easier.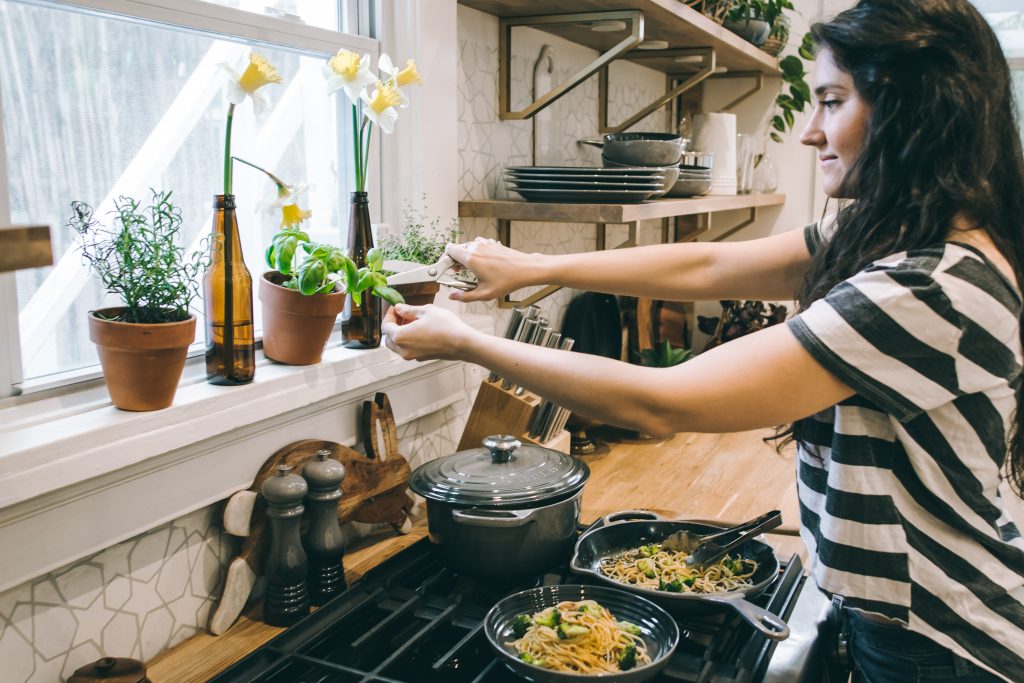 And that is where my interior decorator skills prove handy. Through the years, I have pondered over and redesigned my kitchen layout a thousand times to make it more functional and efficient. So much so that people now turn to me for valuable kitchen organization ideas and tips.
If you struggle with your time in the kitchen, you've come to the right place. This article will teach you how to organize your kitchen to make your culinary experience more relaxed and fun.
So let's get cooking!
Start With Decluttering
Almost all of my organizational advice start with this one – declutter! Before you fill a space with functional gadgets and furnishing, you should remove futile ones.
Go through all your kitchen equipment, utensils, and ingredients. If you didn't use something in the past year, there's a good chance you won't use it in the future. Discard what's broken, expired, or unusable in any way. For the things still in shape, donate them to those in need, sell them to a thrift store, or ask if someone has a use for them.
Keep as little stray clutter on your countertop as possible. Use wall-hanging racks and organizers to keep sugar bowls and wooden spoons away from your workstation. If you don't use your toaster or coffee machine daily, keep them tucked away in a cabinet.
Decluttering your kitchen makes room in your kitchen for purposeful things. It also clears up space to make your kitchen more spacious and open. Plus, it is easier to clean an area if it is not loaded with unnecessary items.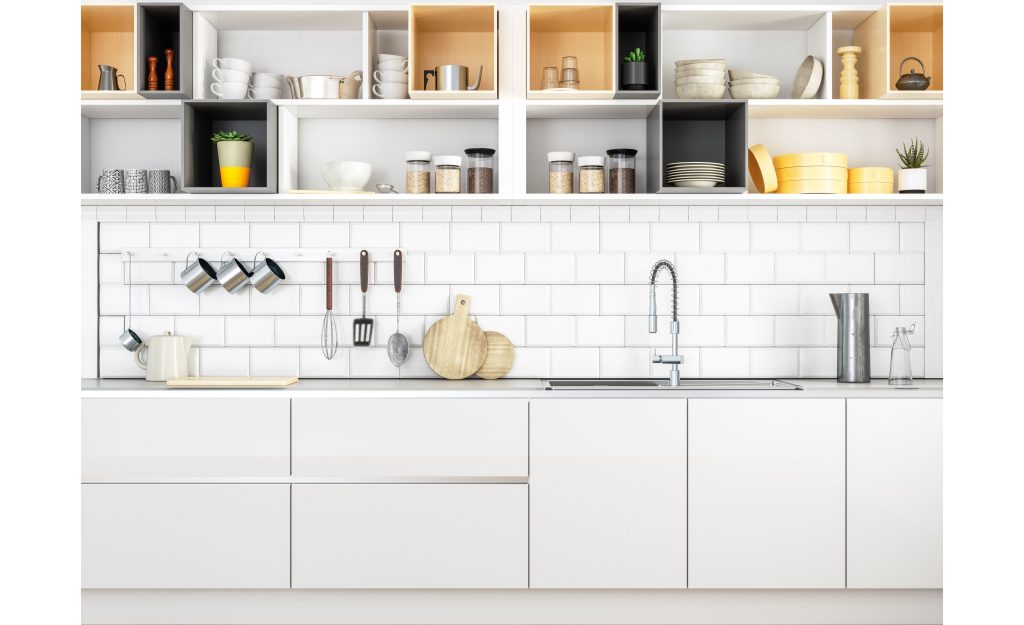 Make Full Use Of Your Storage
The best kitchen organization idea is to make a comprehensive layout of your kitchen drawers and cabinets. Plan according to what you use them most and what makes sense to go where.
For example, you are most likely to use your everyday cutlery more often than your ladles and measuring cups. So keep your spoons and forks in the topmost drawer. Plus, keeping the serving spoons there, too, is a good idea because you will need them whenever you take out the cutlery for eating.
Your cabinets should share a similar theme. Keep spices near the stove so you can easily access them while cooking. Store your coffee pods and sugar on a shelf near your coffee machine. You may also want to keep your glass stand near your refrigerator.
Invest in racks and organizational shelves. A petite rack on wheels can double down as a floating island in your kitchen if you already don't have one. Place hooks underneath your overhanging cabinets to hold your wooden spoons, mugs, pans, or boards.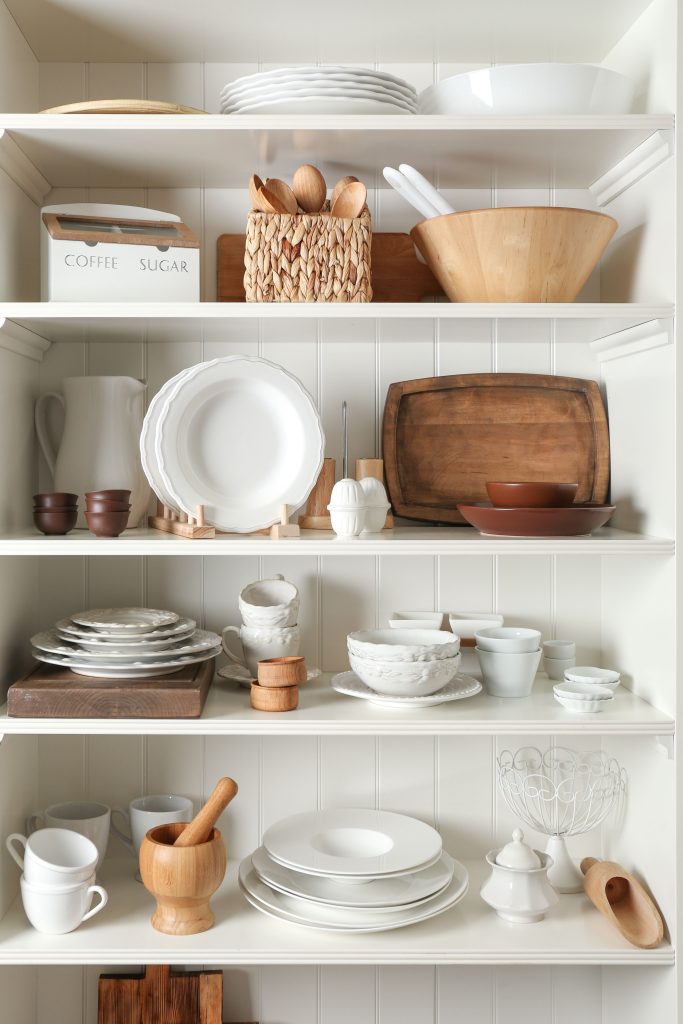 Keep Your Kitchen Airy
Try keeping your kitchen windows open as much as possible. Avoid heavy drapes or window blinds that restrict airflow in and out of your kitchen.
Fresh air keeps one relaxed and calm. It helps our brain function more efficiently and boosts our productivity. It also gets rid of the stale air in your kitchen and keeps it energized. Plus, a kitchen with no windows tends to get incredibly hot with all the cooking!
You will also notice that kitchens with a proper ventilation system are less prone to mold. It is because spores don't stay in one place due to the airflow.
Consider multiple exhaust ducts and fans to ensure proper airflow if your kitchen does not have strategically placed windows. You can also go for an open-style kitchen for extra space and ventilation.

Let There Be Light
Like air, natural light is also essential for your kitchen's well-being. Modern-day decor is all about embracing the natural elements and incorporating them to the maximum within your indoor settings.
Again, oversized windows with no obstacles are the best source to let in the sunshine. You will want to clear the passage of light by keeping your kitchen items away from the window. If you can, try to place the window near your sink or countertop because that is where you will spend most of your time.
Sunlight releases a chemical in our body that boosts our mood and helps us feel calm and motivated. Something beneficial for a relaxed cooking experience.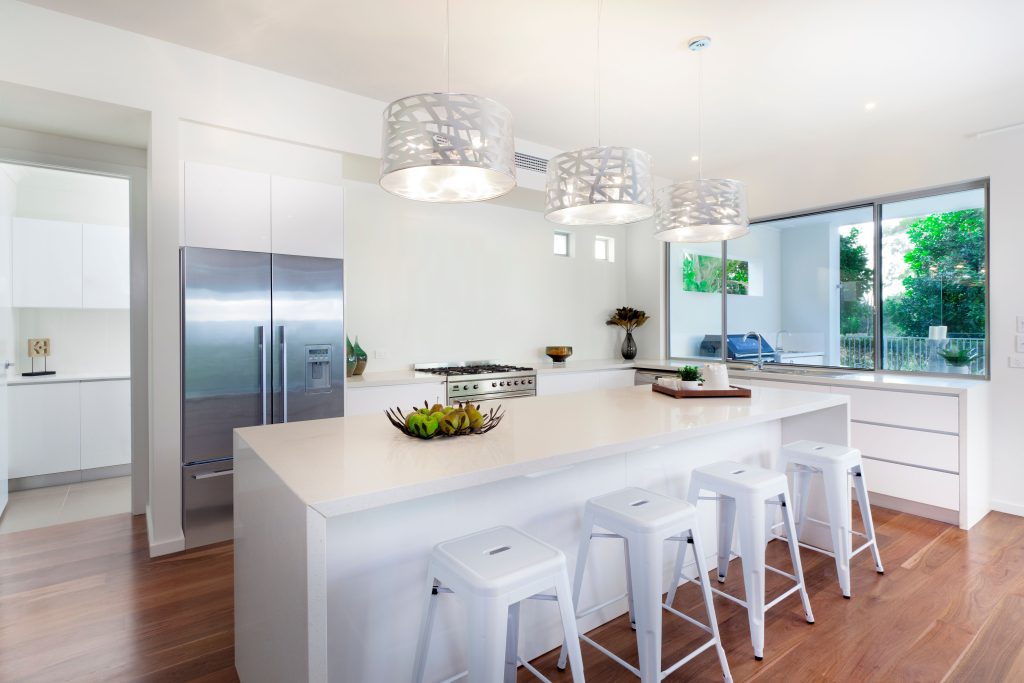 Conclusion
The kitchen is the heart of a home. And if the heart's affairs are organized, the entire body is bound to thrive.
Keep your family united through good food by making cooking easier. Employ these kitchen organization ideas and tricks to make the most out of your kitchen.