Finding a fun and relaxing hobby can help you unwind after a stressful day — and when we're lost in today's fast-paced life, a break is crucial. One of our top picks is crafting comfort through quilting. While some people may mistake quilting as a hobby for old ladies, it actually has much more potential to it. Stay tuned as we share the therapeutic benefits of quilting as well as a quick guide on how to start quilting for beginners.
Quilting: What Is It?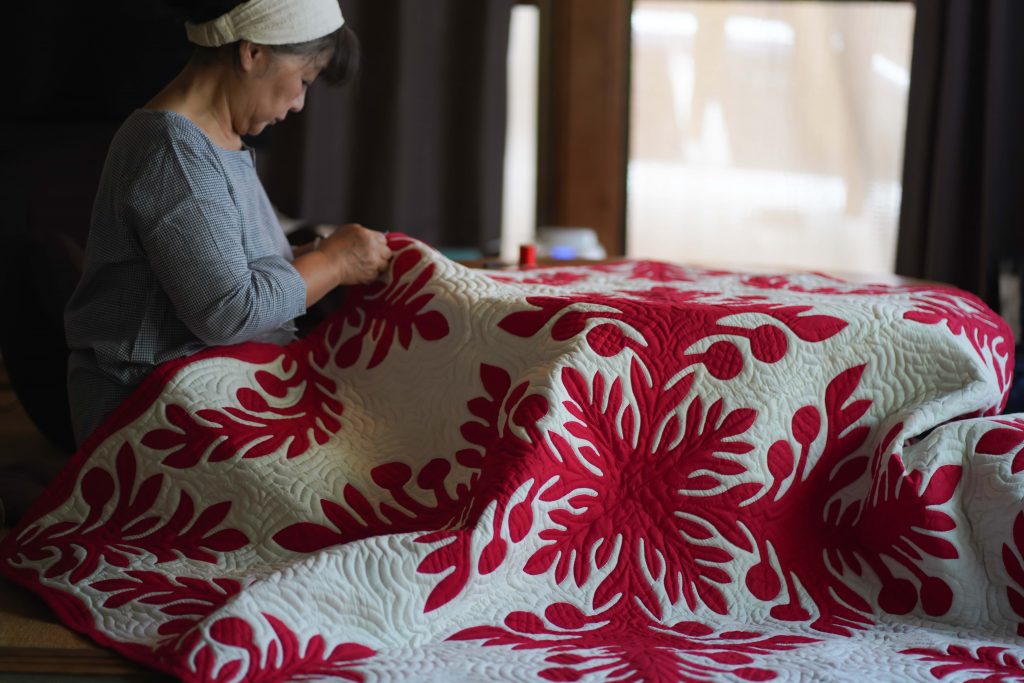 First things first, what is quilting?
Quilting is the art of joining layers of material — and, eventually, creating a thicker, padded piece. Generally, you will sew together three or more layers of fabric by stitching them manually using a needle. The stitches can be used so that they double as decorative features, too. The end result? Beautiful, cozy blankets (or quilts) that have been loved over the centuries.
The Benefits of Quilting
Beyond the evident benefit of creating a cozy quilt, this hobby holds plenty of other benefits.
The skill of quilting provides you with a sense of accomplishment, which can boost your self-esteem and make you feel productive (without feeling over-exerted) even during your downtime.
Quilting demands complete attention, so you can expect to distract yourself from everyday worries and reduce your stress levels.
By selecting between fabric types and designs, this hobby allows you to unleash your creative potential.
If you decide to join quilting clubs (available both online and in-person), you can make new like-minded friends.
Because you need to focus on the details and be present in the moment, quilting offers a great way to practice mindfulness.
How to Start Quilting For Beginners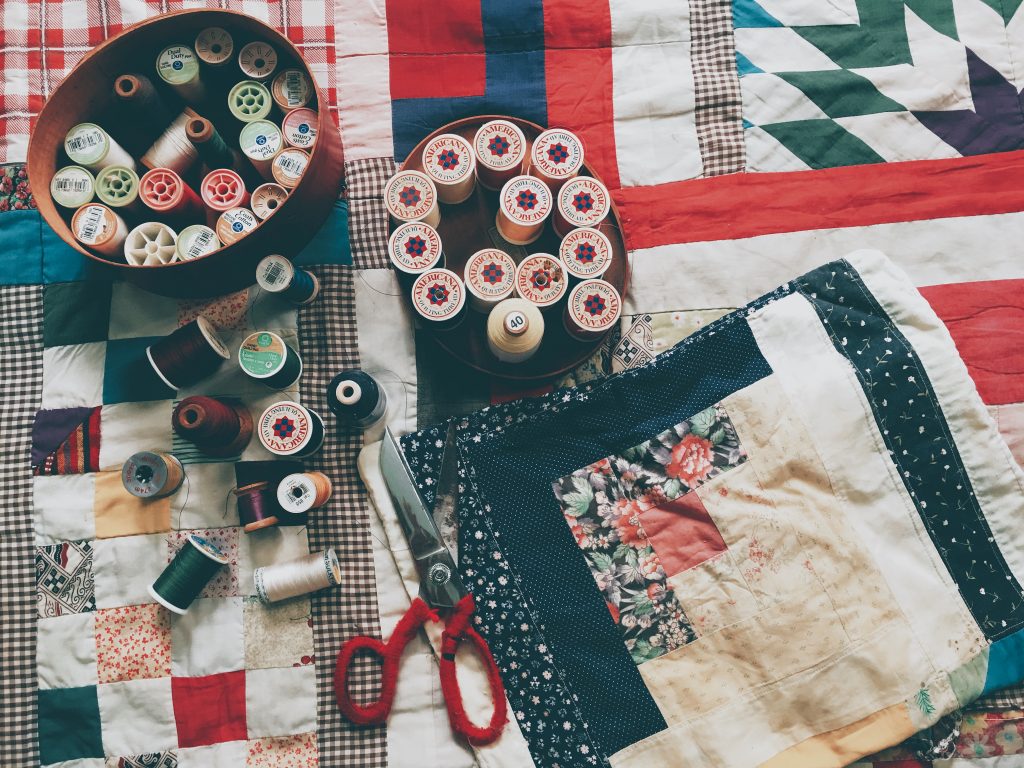 New to quilting? No problem! Our quick and easy guide on how to start quilting has you covered.
Gather the necessary supplies
To begin quilting, you'll need to collect certain supplies. While quilting can be as cheap or expensive as you want it to be, purchasing beginner supplies will require some upfront costs. If you're working around a budget, you can source your items from thrift stores or through second-hand selling platforms like Facebook Marketplace.
Fabric. You'll have plenty of options to choose from, but as a beginner, cotton is a good option as it is easy to work with.
Cutting tools. These include scissors, a rotary cutter, and a self-healing cutting mat.
Thread. We recommend purchasing high-quality options, so your quilts are well-stitched.
A sewing machine. This is optional; you may purchase it if you wish to speed up the process and bypass sewing by hand.
Learn the basics of quilting
While getting the hang of it may take some time, learning the basics will help you get started with your hobby of quilting.
Explore online tutorials. Plenty of blogs and YouTube videos provide step-by-step guidance. Bonus points if you read quilting books for insights.
If you want to go the extra mile, consider joining quilting classes. Check with community centers near you if they offer these.
Practice the basic techniques involved in quilting. For example, try using cutting tools to cut your fabric into different shapes and sizes, and practice sewing straight seams.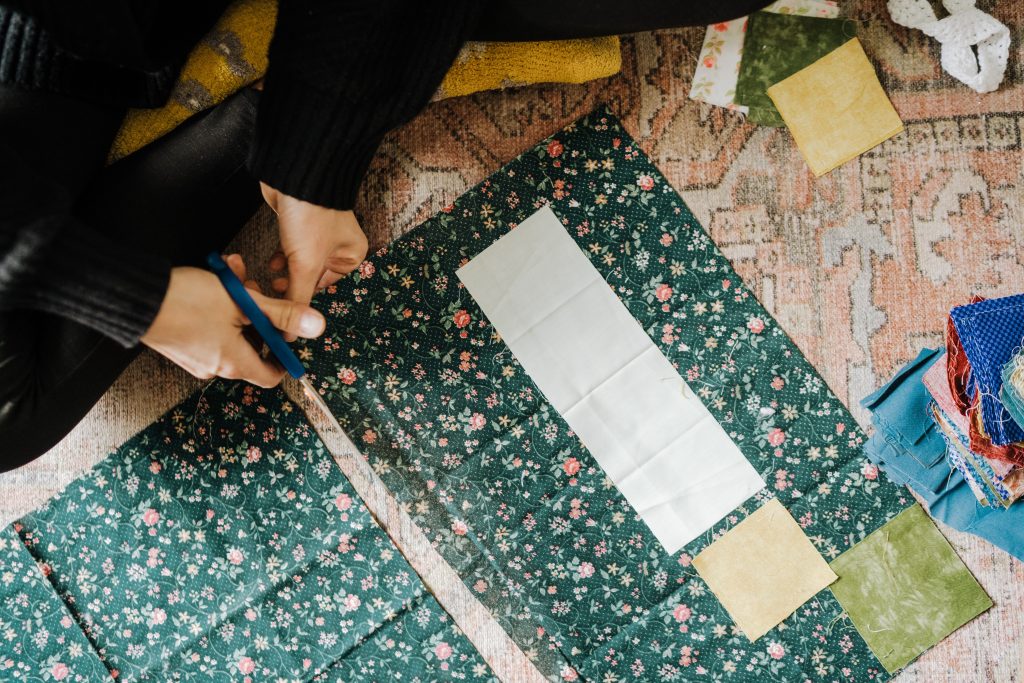 Choose a simple project
As a beginner, you may be wondering— what is the easiest quilting for beginners? There are multiple simple projects you can take up. These will be easy to complete and, hence, will motivate you for future projects.
Patchwork quilting (sewing small pieces together in a pattern)
Rag quilting (allowing exposed, imperfect seams)
Quilt-as-you-go (quilting each block individually and then assembling into one)
After choosing one of these techniques, you can put together your first quilt.
Tip: Baby quilts and small table runners make great first projects.
We hope you are now ready to adopt quilting as a hobby! Remember, quilting is a skill that takes time to master. Even if you fail the first few times, you will slowly get the hang of it — and eventually, will love it enough to make it a daily practice.
---