Contemporary Latin America is a very interesting topic to analyze. There are a lot of Latin American musicians who have managed to put their songs, their influences, and their cultures on the topic, adding a level of musical diversity that perhaps we didn't see fifty or sixty years ago. Back in the day, North American and European musicians reigned supreme as the most popular artists in the world. Now, contemporary Latin American music has as much of a role in that discussion as their western competition.
---
The Brew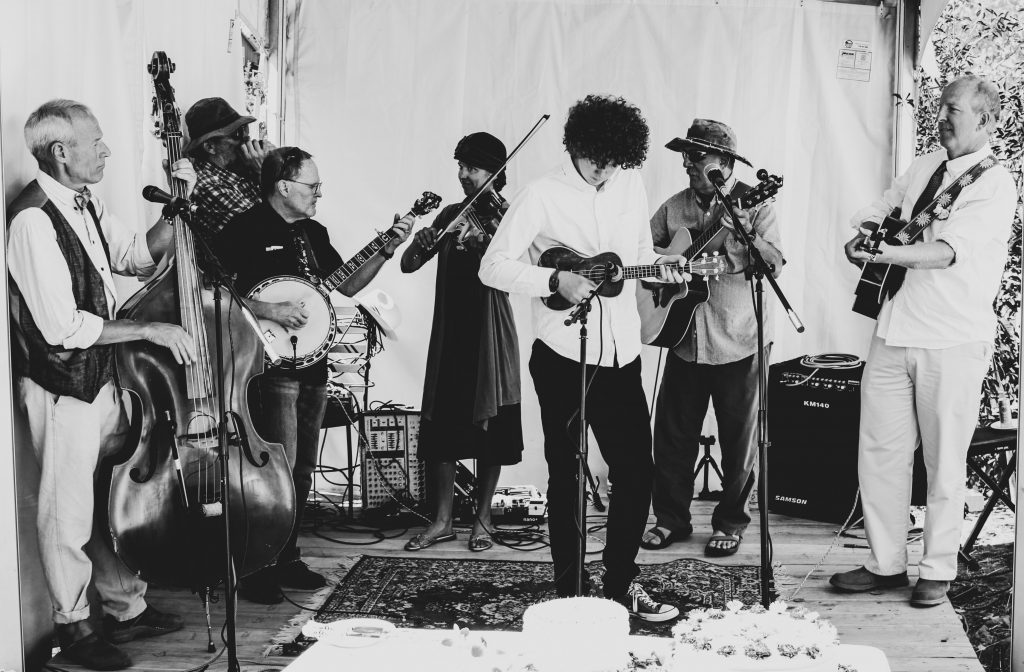 Regardless, talking about who the best contemporary Latin American musicians are is a tough ordeal. There are a lot of musicians in this category who have had a lot of influence, success, and impact in their respective genres, so picking a few of them is always going to leave equally talented colleagues outside.
Below we will to talk about the most influential Latin American musicians, both contemporary and those from the past, that we can't leave outside of this discussion. Let's begin!
---
Violeta Parra
---
"Gracias a la vida que me ha dado tanto

Me dio dos luceros, que cuando los abro

Perfecto distingo lo negro del blanco

Y en el alto cielo su fondo estrellado

Y en las multitudes el hombre que yo amo"

"Thanks to life, which has given me so much

It gave me two stars, but when I open them

perfectly I distinguish black from white

And in the high sky its starry background

And in the crowds the man I love"

– Violeta Parra's popular song Gracias a la Vida (Thanks to Life) in English and the original version in Spanish.
Born in Chile, on October 4th in 1917, the name of Violeta Parra might not be too well known for the younger generations, but she was and is one of the key figures in understanding the growth and development of contemporary Latin American music until her passing in 1967.
She was born and lived a childhood of poverty in Chile, constantly moving from one place to another, which led to her family structure slowly falling apart. Violeta found solace in music and made her way into the business, developing a very notorious career as a folk musician.
In fact, Violeta is often associated with being one of the main catalysts of the growth and rebirth of the folk scene in Chile, even going as far as having the Chilean Musicians' Day on her birthday, October 4th. She was also a part of the Communist Party in Chile, making songs for the presidential campaign of Salvador Allende, who later on became president in the early 70s, although said songs were silenced by the reigning government at the time.
Besides the aforementioned Gracias a la Vida, some of her most popular songs include La Jardinera (The Gardener), Que Pena siente el Alma (What Sorrow does the Soul Feel) and Volver a los Diecisiete (Going Back to Seventeen).
---
---
Marc Anthony
---
"Aquella flor de pétalos dormidos

A la que cuido hoy con todo el alma

Recuperó el color que había perdido

Porque encontró un cuidador que la regara"

"That flower with sleeping petals

The one I care for today with all my soul

It recovered the color it had lost

Because I found a caretaker to water her"

– Marc Anthony's popular song Flor Palida (Pale Flower) and some of its lyrics in English and its original language.
Born on September 16th, 1968 in the United States to Puerto Rican parents, Marc Anthony is one of the greatest success stories in the entirety of Latin American music. Having a tough upbringing as a child of immigrant parents, Anthony went on to become the top-selling tropical salsa musician of all time with over 12 million albums sold and winning several Grammies and Latin American Grammy awards.
One of the most interesting aspects of Anthony's is his growth and evolution. He has been making music since the early 1990s, but has always managed to stay relevant by adapting to the times while not sacrificing his core essence as a musician, thus having a healthy balance.
Anthony is a lifelong supporter of the Democratic Party of the United States of America and has performed at the 2012 Democratic National Convention, plus performing and showing support for Hillary Clinton during her presidential campaign in 2016. Besides that, he has donated to charity and helped through a lot of causes, such as building an orphanage in La Romana, Dominican Republic, building schools in Barranquilla, Colombia, and a lot more.
Some of his most famous songs include Vivir Mi Vida (Living My Life), Vivir Lo Nuestro (Living Our Thing), and Hasta Ayer (Until Yesterday).
---
---
Vicente Fernandez
---
"El día que te encontré me enamoré

Tú sabes que yo nunca lo he negado

Con saña me lograste enloquecer

Y yo caí en tu trampa ilusionado"

"The day I found you I fell in love

You know that I have never denied it

With viciousness you managed to drive me crazy

And I fell into your illusionary trap"

– Vicente Fernandez's popular song Por Tu Maldito Amor (For Your Damned Love) and some of its lyrics in English and its original language
Born in Mexico on February 17th, 1940, the death of Vicente Fernandez in December 2021 was a huge blow to the contemporary Latin American music scene. Widely regarded as the king of ranchera music, the Mexican managed to build a body of work that is very likely never going to be outmatched by any musician in our lifetime. He made a grand total of 100 albums in over 50 years of career, thus showing how committed and passionate he was with his craft.
Fernandez sold over 50 million records across the world, won several Grammies, and even has his own star on the Hollywood Walk of Fame. He became an icon of Mexican culture thanks to how much he placed cultural influences up his musical sleeve. His bull-fighter outfit became a part of his entire stage persona, complemented by a powerful vocal range that set him apart from his competition for many decades.
He was an avid supporter of the Institutional Revolutionary Party in Mexico, a political party that governed his country for the vast majority of the 20th century. Plus, Fernandez also supported the Republican Party in the United States for most of his life, although he changed alliances when they went for Donald Trump in the 2016 election due to his policies on immigration.
It's hard to pick just a couple of songs from Fernandez's enormous catalog, but we're going to go with Mujeres Divinas (Divine Women), Volver Volver (Returning Returning), and La Ley del Monte (The Law of the Hill).
---
---