The Tea
The ballet art form could very well be one of the most underrated in the entire artistic spectrum. Whether it's dancing, singing, painting, or writing, ballet stands out as one of the most creative and challenging art forms. But what are the benefits of the ballet technique?
The Brew
You are going to find everything you need to know about ballet and its benefits in this beginner's guide.
---
Improved Posture
---
"Technique–bodily control–must be mastered only because the body must not stand in the way of the soul's expression. The only reason for mastering technique is to make sure the body does not prevent the soul from expressing itself."

– La Meri
Bad posture is increasingly common these days due to the rise of office work. The ballet art form is very helpful, as it teaches you proper posture in order to execute its movements in an efficient manner.
There is a common misconception amongst dance enthusiasts that you can only do ballet at an early age. While that might be the case at the most competitive level, you can do recreational ballet even as a senior and it will help you improve several areas of your posture.
---
Teaches Mental Strength & Discipline
---
"The pain of discipline' is far less than the pain of regret."

– Devon Teuscher.
Even if you don't know much about ballet, you are most likely aware of how difficult these beautiful movements are. The ballet art form is mentally and physically challenging, which is why there is something worth taking into account here.
Learning ballet techniques teaches a lot of mental strength and discipline in order to make the movements flow with ease and beauty, which is even harder to do if you are dancing with other people in a choreography. This is a very important benefit, as these are the core values of ballet and dancing in general.
---
Enhanced Sensory-Motor Skills
---
"You live as long as you dance."

Rudolf Nureyev
Ballet has a lot of coordinated learning, and that is a benefit that often goes under the radar. Ballet can challenge you to synchronize your movements, which is something that a lot of untrained people tend to struggle with.
This is a dance style that can be quite hard to grasp and execute at first, thus leading to much improvement in the sensory-motor department as time goes by and you practice on a regular basis.
---
Makes You a Better Listener
---

"A toe shoe is as eccentric as the ballerina who wears it: their marriage is a commitment."

-Toni Bentley-
This is probably something you were not expecting, but it's absolutely true: ballet will make you a better listener.
You'll need to keep up with the music and allow your movements to flow with them, almost like a current flowing across a river. It's not easy and it definitely takes a lot of time to grasp these concepts, but the more you do it, the more you are going to understand the music, and listening to it will become a much richer experience.
---
A Great Way to Meet People
---
"Take your work seriously, but never yourself."

– Margot Fonteyn
You'll have the possibility of meeting a lot of new people that share a passion with you, and that you can interact with on a regular basis.
In a world that is becoming more and more distant, it's great to disconnect from screens from time to time and interact with people in the old-fashioned way. Ballet classes are a fun way to interact with strangers, to get to know them, and to further develop your social skills.
---
The Long Pour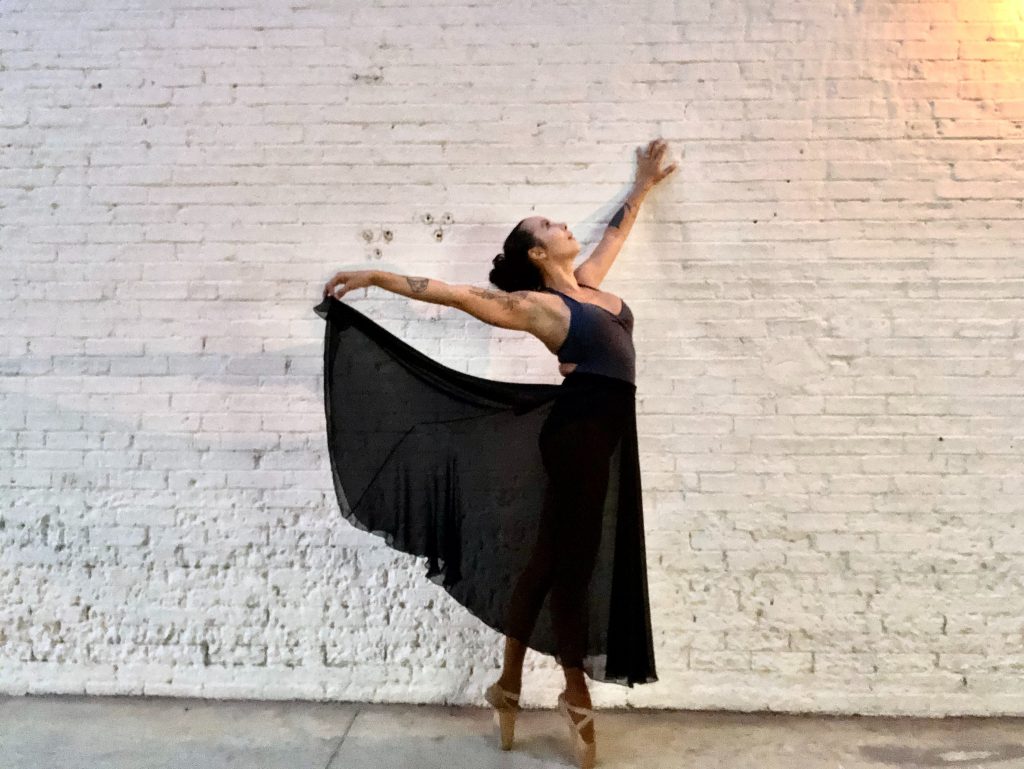 "Great dancers are not great because of their technique; they are great because of their passion."

– Martha Graham.
Ballet is a wonderful form of art, discipline, and exercise. It can teach you a lot of different values and techniques that are going to help you for the rest of your life, and it can help you make some bonds that will help you grow as a person over the years.
---