I have been doing office interiors for several years now. And if I could summarize my experience with workplace designing in one sentence, it would be: you become what surrounds you.
I have seen immensely talented, high-spirited individuals give in to the darkness around them and turn into demotivated work robots. All because the company wasn't considerate of their office's decor and aura.
On the contrary, many of us experienced a boost in productivity and motivation during the covid lockdown. We were free to design our workplaces at homes according to our preferences by using decor in our favor.
If your workplace lacks the vigor and brilliance that pumps people up, I'm here to help. Through my years as a decorator, I have learned several important interior decor tips for workplaces. And this article is where I am revealing them all.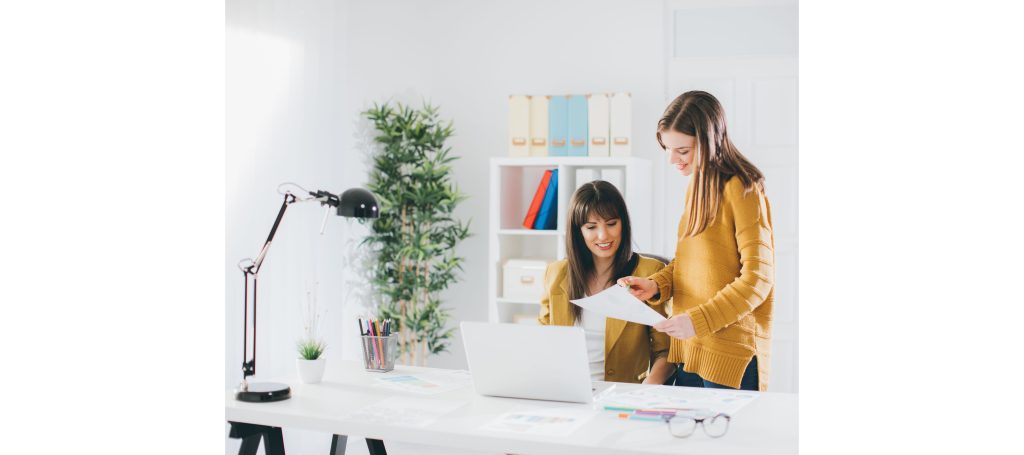 Choose Work Furniture Wisely
Most people don't care whether the chairs in their workplaces are ergonomic or a literal pain in the rear! But when you want to double down on your productivity, that attitude doesn't help. Find a comfortable chair whose shape matches the natural human anatomy. You may also want to consider the cushioning, neck support, and armrests.
Another piece of office furniture your back would love to have is an adjustable standing desk. It lets you work on your laptop while standing so your back doesn't turn into mush due to a static posture.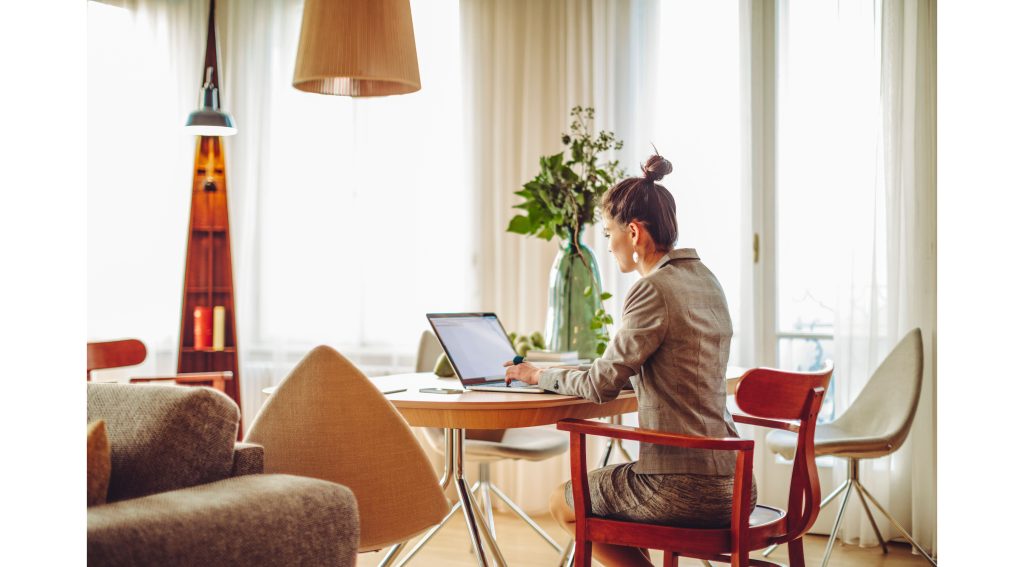 Make Room For Breaks
It is irrational to expect yourself to work eight hours straight without taking any breaks. Your productivity is bound to hit a wall, shouting for respite. Here's how to set up a workplace for productivity by allowing breaks in between:
Keep your workspace open. Allow room for short walks to straighten up your legs and thoughts.
Keep some office essentials at a distance. Mount the coffee machine on the wall opposite your desk. Similarly, an office workplace can have copy machines at the end of the room to facilitate workers taking short walks.
A workplace that does not confine workers in the same spot allows a constant flow of creativity. You can refuel, recalibrate, and return to your tasks with unlimited efficiency.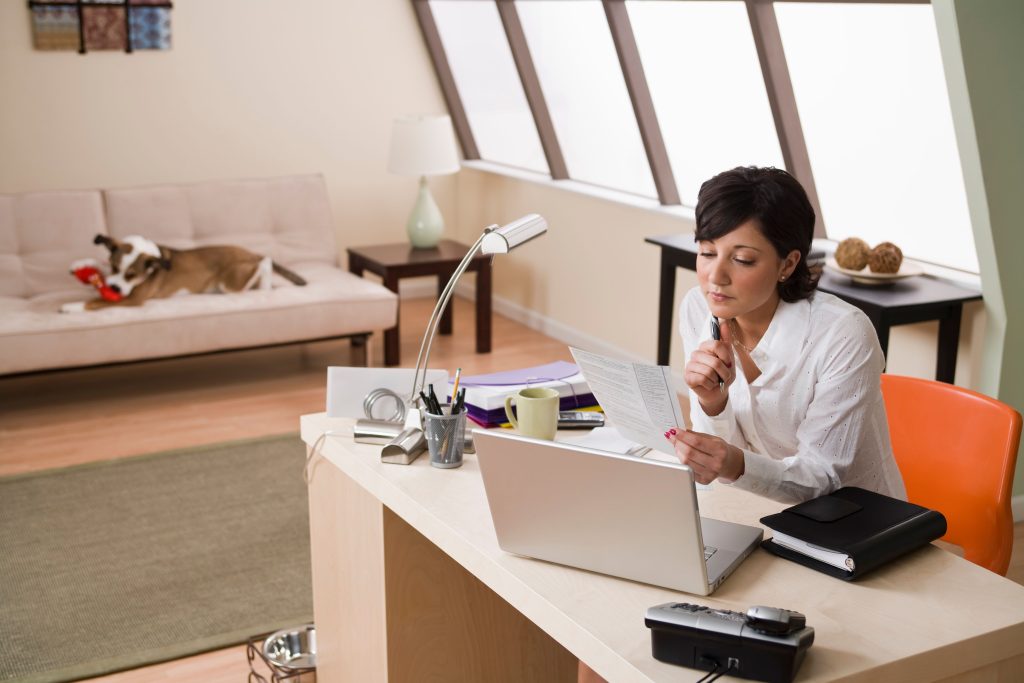 Go Green
If you can, paint the walls in your workspace a subtle shade of green. The color has a calm and vibrant profile and symbolizes growth and new beginnings. You can use these properties while working towards your goals.
Wallpapers with botanical motifs and patterns have a similar effect to green-colored walls. You may also consider art pieces with the same natural theme and use them to revitalize your workspace.
But even all these tips for incorporating green cannot beat the value of adding real-life plants in your office. If you have the space for it, get a spider plant or philodendron in 10-inch pots. Alternatively, you can go for tiny succulents that require little maintenance and look fabulous on your desk or a shelf.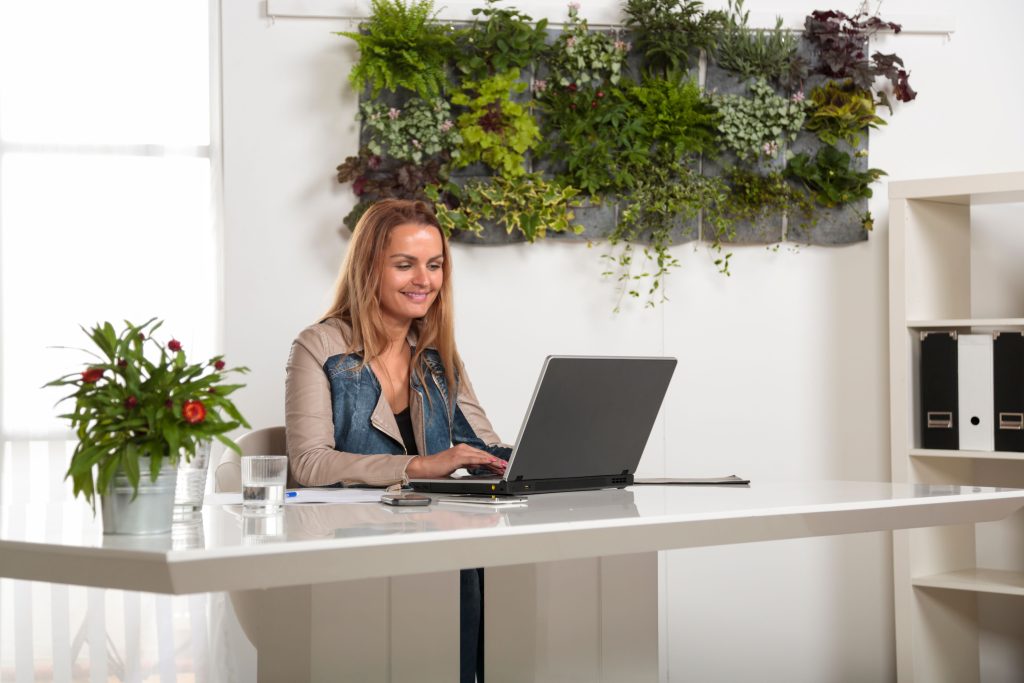 Use Your Walls
Who says office walls can only be pristine white? Walls are the perfect canvas to paint your office mission, encouraging quotes, or inspirational artwork. You may even repurpose the wall behind your desk as a goal-setting board for an at-home workplace. You can pin your day's goals and motives on it to keep yourself motivated.
Keep your brand colors in mind for office interiors while decorating the walls. Modern-day offices have phenomenal interiors and are the perfect example of how to set up an office for productivity. The cheery colors create an inviting environment where people feel at ease and confident.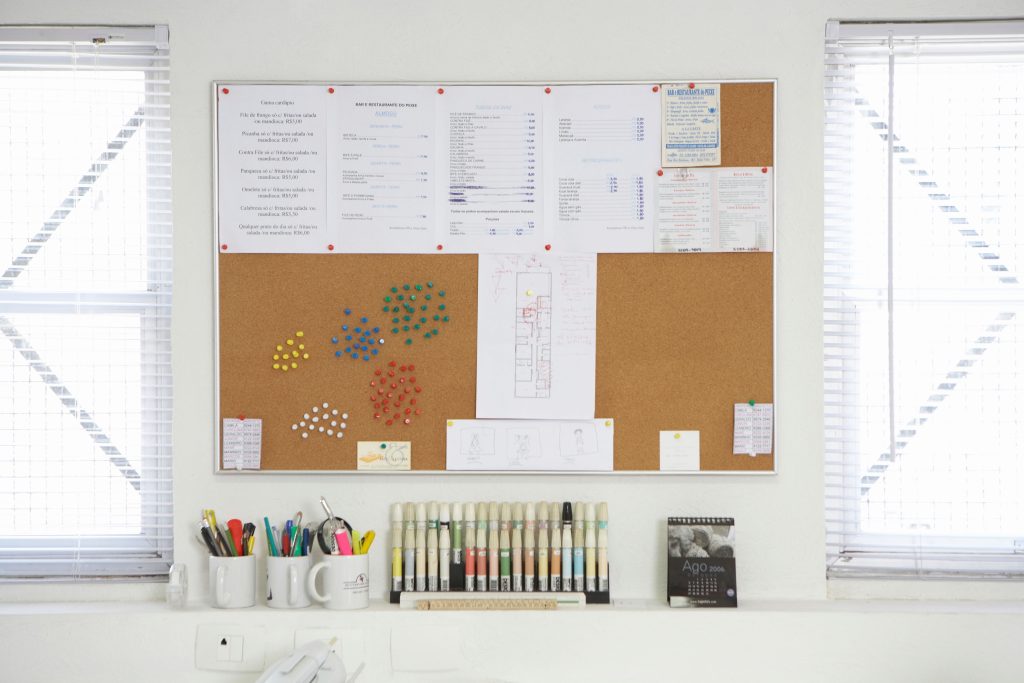 Reserve A Seat For Your Gadgets
If you work in the tech industry or are an administrator, chances are your workplace is already crowded by too many gadgets. Your mobile phone, tablet, and charger may add to the already overwhelming clutter of technology. Plus, constant pings of notifications from unnecessary Slack messages divert you from the task at hand.
The best way to keep distractions at bay is by keeping your phone within reach but out of sight. Your desk drawer is the most obvious solution, but you can invest in mini organizational baskets on your desk. Mobile curfew boxes keep your phone locked until you finish your task and are ready to have a break.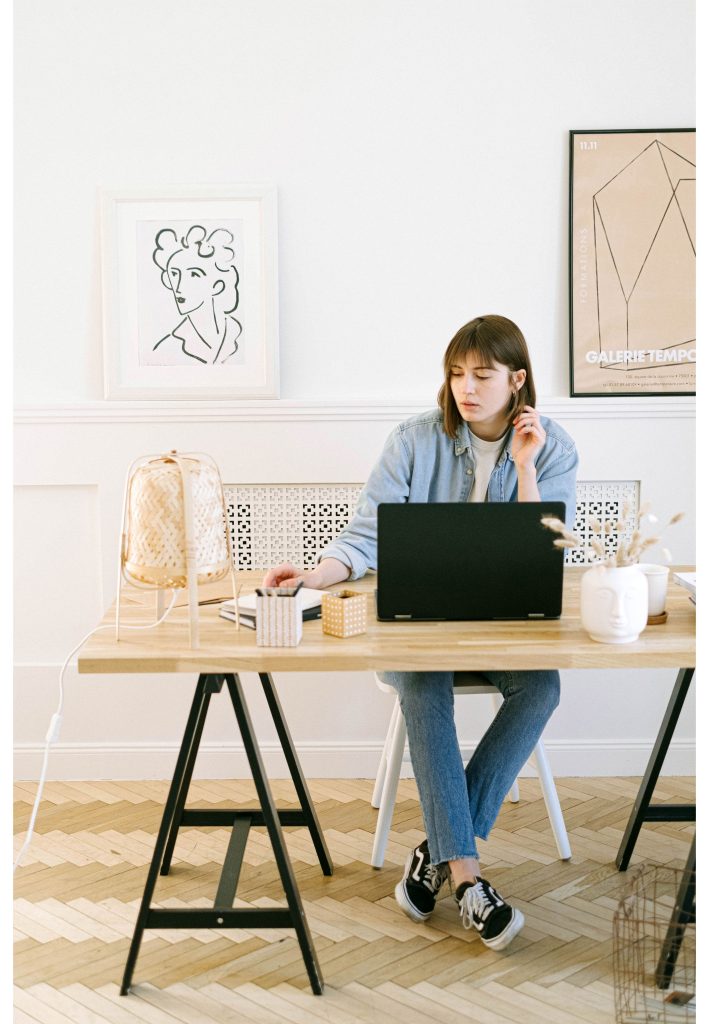 The best interior decor for workplaces evoke imagination and bring out the best version of yourself. 
Your desk is where you will accomplish goals, achieve significant feats, and conquer the world. Ensure that it looks as phenomenal as your dreams now that you know how to set up a workplace for productivity!