Whether they are blessed with blindingly bright white sands or located in the most idyllic settings imaginable, Australia is home to some of the world's most beautiful beaches. And you can rest assured that each one of them is more breathtaking than the last. While some of them are to be found in the hearts of world-famous cities, others are nestled away on tropical islands or tucked away deep inside national parks.
The Brew
Whether they are backed by impressive rock formations, rugged cliffs or gently swaying palm trees, Australia's 5 most beautiful beaches really need to be seen to be believed. 
---
Bondi Beach
Arguably one of the best beaches in Australia Bondi Beach is a hotbed for tourists, surfers, and sun worshippers looking to leave their troubles behind and relax. There is a wide variety of world-class restaurants along the 1km stretch of gorgeous white sand beach, so you know you can stop for a delicious meal after a relaxing day at the beach with friends or family. With its relatively safe swimming conditions and central location, Bondi Beach has to be on the list of the most beautiful beaches in Australia. 
Byron Bay, New South Wales
A beachside town, Byron Bay is located in the far-northeastern corner of the state of New South Wales, Australia, which is 772 km (480 mi) north of Sydney. In the last few decades, Byron Bay has transformed into a popular beach resort and alternative lifestyle mecca. From chill beach days to adrenaline-filled activities, like diving in one of the ten stunning sites this clear water beach has to offer, there's heaps to do in this trendy locale.
Bells Beach, Victoria
Situated on the coastal locality of the Surf Coast Shire 100km south-west of Melbourne, Bells Beach is a renowned surf beach on the Great Ocean Road. The sound of waves landing on the beach is therapeutic for those looking to meditate. Or maybe you could pick up a surfboard and ride the constant energy this beach has to offer. If Australian Surfers had their own country, Bells Beach would absolutely be the capital. 
---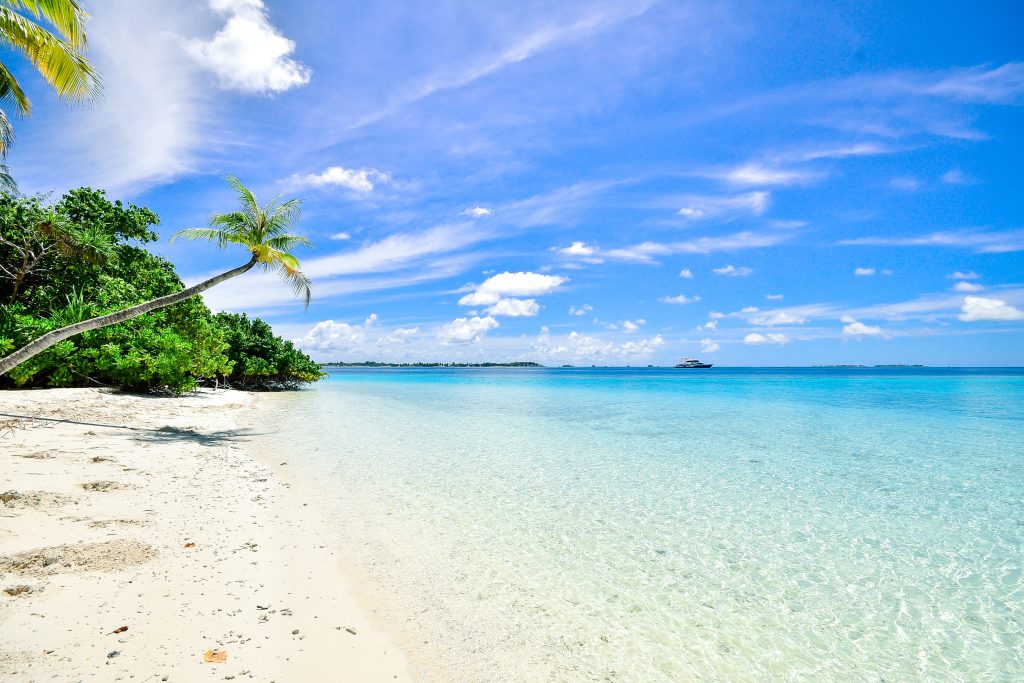 ---
75 Mile Beach
In the great tradition of many Australian names, 75 Mile Beach on Fraser Island is named because it is approximately 75 miles long. It runs along most of the east coast of Fraser Island. While it may not be the best place for swimming due to strong currents and an abundance of tiger sharks, it is a beautiful sight and has plenty of highlights such as Champagne pools, Indian Head, the SS Maheno Wreck, and Eli Creek. 
Noosa Main Beach
This delightful holiday retreat has something for nature enthusiasts and luxe travelers alike: a north-facing surfing beach, a pristine river, national parks, fine restaurants, and world class hotels. Noosa main beach – the main highlight of the many quality clear water beaches located in the greater Noosa area – is pretty much the perfect showcase of what Australia's Sunshine Coast has to offer. 
Burleigh Heads
Burleigh Heads is a suburb on the Gold Coast in Queensland, Australia. Given its nature as a beach destination, it's only reasonable to expect the coast to have a fairly big range of contenders in the list of most beautiful beaches in Australia. You can be sure to return with pictures and memories of the perfect beach offering you the ideal weather conditions with sensational vibes lingering long after you have returned to your everyday routine. 
---
The Long Pour
Whether you are an Australian looking to take time off work or you've saved up to travel halfway across the world, there is guaranteed no going wrong with these awe-inspiring stretches of ocean fronts. Either way, you'll be in for a magical experience.