Looking beyond the horizons from the tips of the great Himalayas to gushing waterfalls flowing within mountain ranges, I can see alpine lakes that flow into mountain valleys, lush green meadows, and frozen glaciers.
Nepal has breathtaking scenic beauty that an adventurous trekker like me would love to explore over and over again while facing challenging treks. Here, I am sharing my experience with some of Nepal's most beautiful treks before you set off on your next trekking journey.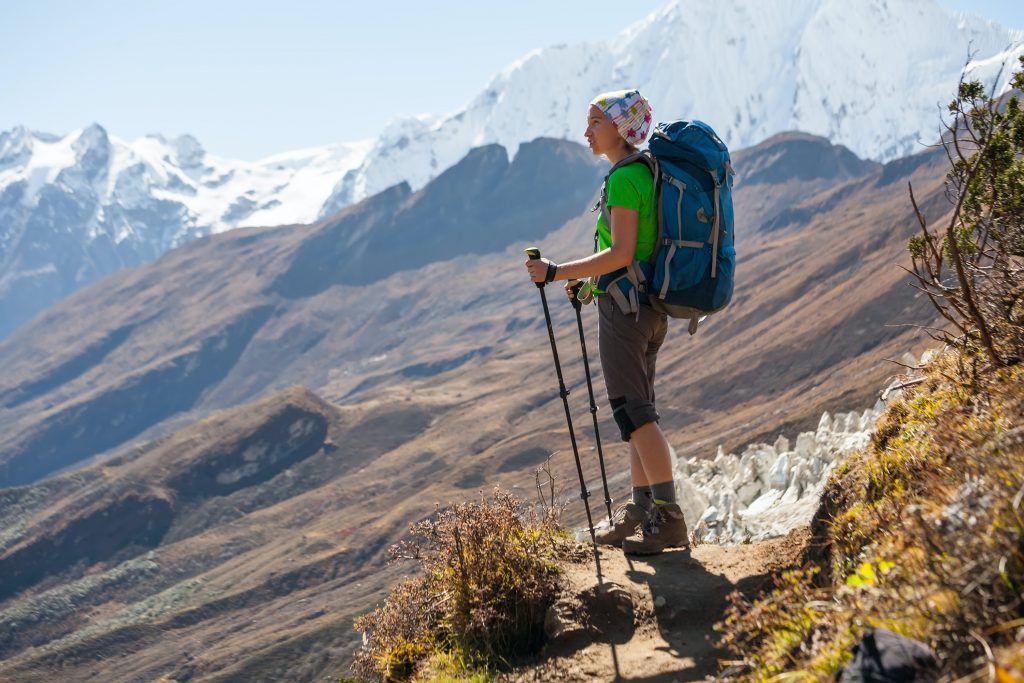 ---
Everest Base Camp Trek
Everest attracts trekkers worldwide to explore the majestic peak. It is one of Nepal's must-visit treks, and about 25000 trekkers visit it annually. It has a well-constructed yet challenging trekking trail and offers plenty of incredible views with fantastic mountainous landscapes. 
Due to the challenging landscape, only experienced climbers can complete this trek. It took about six days to complete the trek and return to the point where I started.
Annapurna Circuit Trek
The Annapurna circuit trek is one of Nepal's most cherished classic treks. The Annapurna region welcomes more than 100,000 trekkers annually, and it takes about 13 to 15 days to complete the trek. It is a medium-difficult trek with many facilities, and guests' houses are reasonably priced.
The trek let me breathe in Himalayan beauty and explore diverse trekking terrain. Thorang-La Pass, at 5416 meters above sea level, and Tilicho Lake are mesmerizing spots to visit on the Annapurna circuit trek.                                                                                                                                                                                                                                                                                                                                                            
Langtang Trek
I took a 7-hour drive from Nepal's capital city of Kathmandu to reach the destination and believe me, it was worth the distance. The Langtang trek lets you explore the high alpine meadows, visit Kyanjin Ri peak, and walk through the bamboo forest and yak pastures around Kyangjin Gompa to experience nature's variety to the fullest.
The easy to moderate-difficulty trek takes about five days to complete and an additional day if you plan to visit the beautiful blue Lake Gosaikunda. You can also see the Holy Hindu pilgrimage site on the trek.
Upper Dolpo
With more than a month of trekking time, the Upper Dolpo trek is reserved for adventure-hungry trekkers only. I put my soul into conquering it and suggest all trekking lovers explore it once in their lifetime. It is Nepal's longest and most challenging trek, with no food availability or infrastructure for travelers. The trek has Nepal's most beautiful lake Phoksundo, and allows visitors to explore the monasteries, hidden villages, and high snowy passes.
Upper Mastang Trek
The Upper Mastang Trek is one of the must-visit treks in Nepal for people who love to explore different cultures while trekking. It was a very interesting trek with strong Tibetan-influenced traditions and crumbling sandstone cliffs. Trekking on Upper Mastang Trek was a new kind of experience for me. It is an easy-to-access expedition that takes around 12 days to complete. 
I'm deeply touched by the beautiful landscapes and challenging Nepali treks. So when planning your next hiking trip, keep Nepal at the top of your list and visit it for a life-changing experience. 
---