The art world bridges people to their inner thoughts, opening a portal into new worlds through the imagination. As all art styles can, in one way or another, provoke an opinion or conjure up an idea about humanity and society, in general, some art styles like psychedelic art are one step ahead of the game because they let one reach into their psyche, giving someone deeper understanding of their thoughts, showing them their place in the natural world. An art style that is bursting with flashy colors, wild tones, and expressive curves, psychedelic art was born at a time of aesthetic experimentation and exploration, rebellion and expression, as a counterculture art movement in the mid-1960s in the USA.
---
An Entry into Pop Culture
Highly associated with hallucinogenic drugs popular among the youth at the time, it not only influenced music but also spanned various philosophies, literature, and cultural expressions such as in clothing and language. As the term "psychedelic" is derived from ancient Greek words, which translate into "revealing the mind", the artworks are often characterized by expressions of surreal elements or visual hallucinations. The root of psychedelic art can be traced back to the 19th century Art Nouveau. This art form was hand-form type with an intense color palette, and its colorful images can be attributed to the pop art movement. What makes psychedelic art distinct are its unhinged, fantastical, and playful compositions.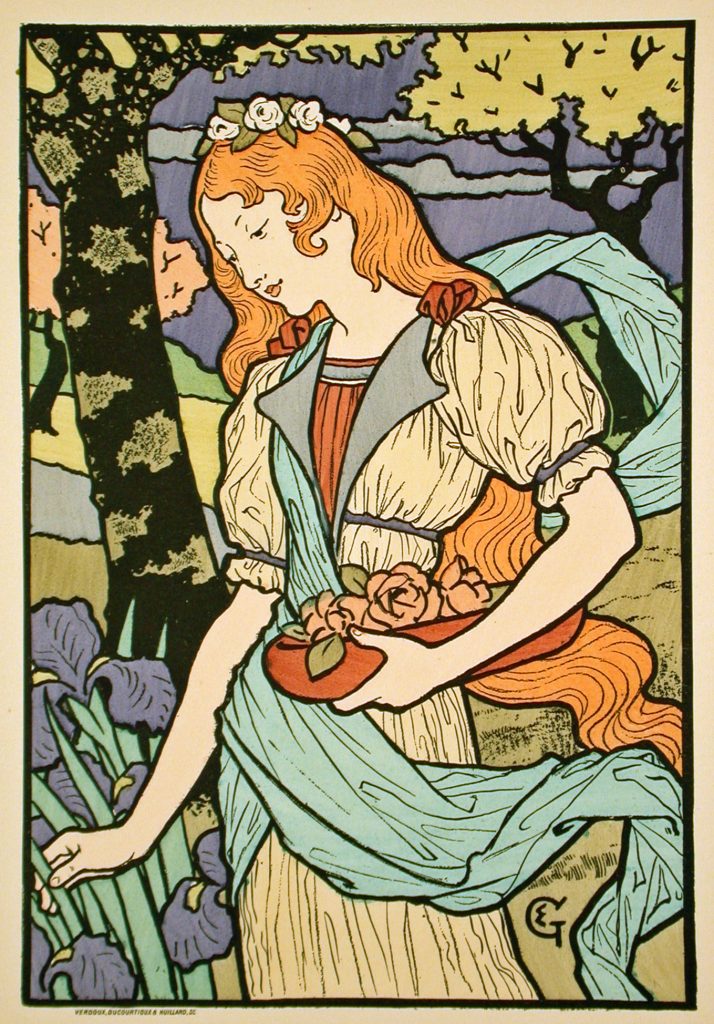 One of the most iconic names in psychedelic graphic designs is Wes Wilson, who was dubbed the father of rock concert posters in the 60s. His trippy, swirling classic poster designs made him a landmark in the field. The artist was well-known for his improvised designs and artistic freedom, with a particular focus on the fluid rendering of letters. Meanwhile, famed graphic designer, Victor Moscoso, made psychedelic rock posters and advertisements in comic book style.
The strong features of psychedelic art are its vividly hue-imbued shapes, floral ornaments, and patterns. Its influence is widely spread in various areas of popular culture, charming its way into various lifestyles. Most notably, its easily unique yet recognizable style was seen in numerous band posters and music album covers by music icons like Jimi Hendrix and Janis Joplin, thus, winning the hearts of music lovers and the general public alike. On the other hand, psychedelic art and music were influenced by the hippie movement, with the recognizable themes of dreamy, flower beds, as well as interest in pacifism and the Far East. A proponent of this type of music, Jim Morrison, wrote visionary song lyrics, while Jimi Hendrix rocked symbiotic coexistence between people and animals in his songwriting.
---
A Pathway to Many Worlds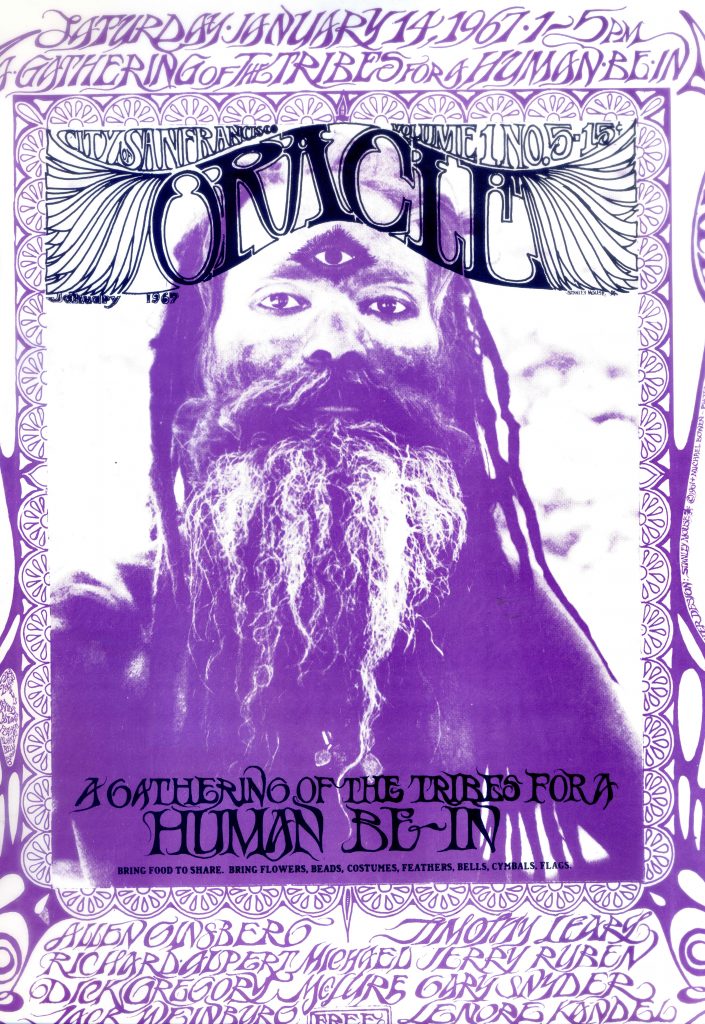 Psychedelic art's portrayal of the inner world through visual depictions and other aesthetic expressions afforded both scholars and the public a glimpse into the human psyche. But beyond this, it has also touched upon social and political issues in the context of the cultural atmosphere at that time, as well, as tapped into spiritual practices in various communities that sought inner attunement with the Earth and its natural elements. Overall, it has inspired people to express their creativity, view the world with a different lens, and remain open-minded to all facets of society.
---
+ By Material from the S.F. ORACLE provided courtesy of the Estate of Allen Cohen and Regent Press, publishers of the SAN FRANCISCO ORACLE FACSIMILE EDITION (Digital Version) available at www.regentpress.net. – Scan of p.89 of The San Francisco Oracle. The psychedelic newspaper of the Haight-Ashbury (1966-1968). Facsimile edition. (1st ed.), Cohen, Allen (1991), Allen Cohen, ed., Regent Press, ISBN 9780916147112, CC BY-SA 3.0. https://commons.wikimedia.org/w/index.php?curid=12647799