Malaysia's music scene has always been brimming with talented acts. With a wide range of genres staying relevant in the music charts, contemporary Malaysian musicians fill just about every musical niche you could imagine.
The Brew
Today, we'll look at some of the best Malaysian musicians, exploring their musical catalogs and broadening musical perspectives.
---
---
Best Contemporary Malaysian Pop Artists
Faizal Tahir
The monumentally talented Faizal Tahir is a respected pillar of Malaysian music. Looking at his backlog, it's no surprise why. Between his long list of self-written classics, his ability to find and elevate other artists, his ability to still put out smash hits, and his powerhouse vocals, he's earned his spot on the list. Undoubtedly, he will go down in history as one of the greats.
Hael Husaini
A newer face in the Malaysian contemporary music scene, Hael Husaini has quickly made a name for himself. Writing his own songs, he infuses rock and orchestral elements with catchy melodies to great effect, making for stand-out tunes like "Jampi" and "Haram." His theatrical songwriting style meshes well with his extravagant arrangements, netting him a spot here.
Yuna
Yuna is possibly one of the most successful contemporary Malaysian artists, with her smooth R&B-inspired vocals being a huge hit internationally. She's a unique presence in the Malaysian music scene, not bending to genre shifts and always maintaining her own identity. Her collaboration with R&B legend Usher on "Crush," remains one of the most impressive collaborations for a Malaysian artist.
---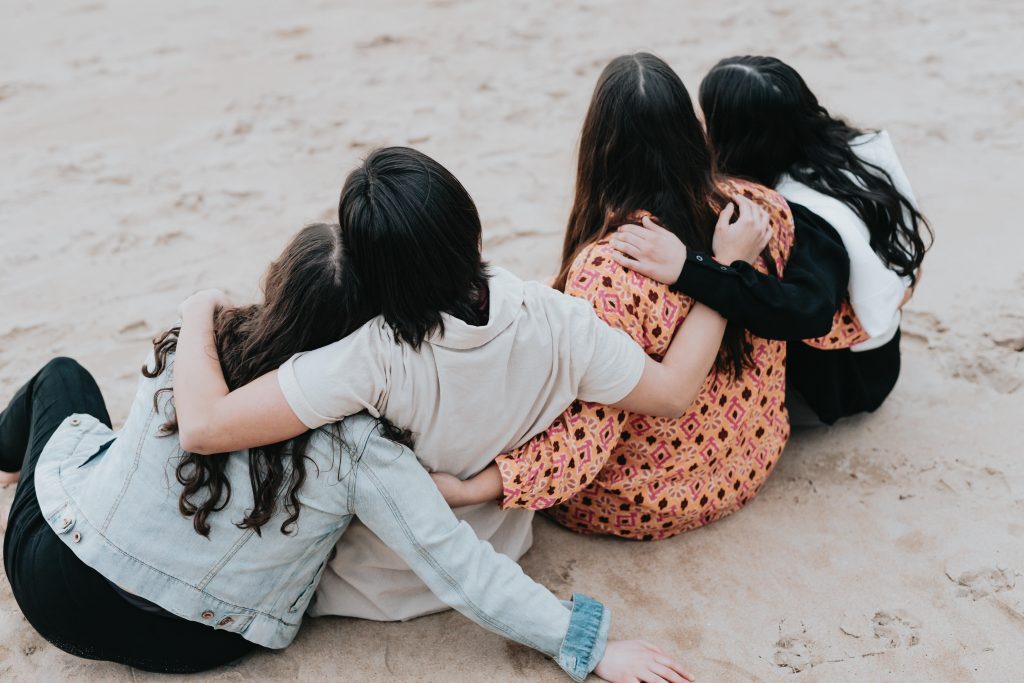 ---
Best Contemporary Malaysian Rock Musicians
Floor 88
Malaysia has a long history of prominent rock bands and a burgeoning indie rock scene. Of the many bands battling for the top spot, Floor 88 is a stand-out, with plenty of chart success and mainstream appeal. Combining rock with poppy elements and some swing, they've crafted a niche that keeps their fans returning for more.
Hujan
Ask any rock fan in Malaysia what the most recognizable Malaysian indie rock band is, and chances are you'll hear about Hujan. Making a splashback in the indie rock boom of Malaysia, Hujan has continuously reinvented itself with each album, constantly staying relevant in the popular music zeitgeist. They're mainstays of the genre, and rightfully so.
Bunkface
Bunkface is the face of punk rock and rebellion in Malaysia, and their success is backed up by solid tunes all the way down. Their style leans a lot more towards the angsty side of rock, but there's no denying that they're a lot of fun to listen to. They continue to be active to this day and maintain their unique punk rock style, adding new influences with new releases.
Best Contemporary Malaysian Hip-hop Artists
K-Clique
Made up of 8 different rappers with distinct styles under one umbrella group, K-Clique is the biggest name in Malaysian hip-hop right now. Their greatest strength is their ability to move with trends, tackling the latest sound while infusing it with their own flare and style. As with any good hip-hop, their writing tends to touch on personal topics that hit close to home.
Joe Flizzow
Joe Flizzow is a celebrated musician in Malaysia, being a popular and recognizable figure in the Malaysian music scene. Originally part of the legendary Malaysian rap duo Too Phat, Joe Flizzow has been pushing the hip-hop scene in Malaysia forward for over two decades now. Despite this, his music still sounds as fresh as it did in his heyday. Clever wordplay and fun ideas come together in his songs, making for a good time all the time.
Sona One
SonaOne is a modern-day rapper, touching on more sensitive topics many don't dare to come close to. Everything's tackled with a hint of artistry and care, and SonaOne never goes out of his way to be controversial, which is key to his success. On top of that, for those who are fans of Trap-inspired hip-hop, SonaOne's music will be right up your alley with its rich beats and darker lyrics.
---
The Long Pour
There's no overstating the sheer diversity of the contemporary Malaysian music scene, between its many championed genres and countless talented performers. We hope you found something new to listen to today and keep an eye on the Malaysian music scene! New talents are constantly popping up, ready to impress with fresh new ideas.
---