When we talk about cooking, the accurate selection of spices can work wonders, elevating a simple meal to a culinary marvel. In this article, we will investigate different essential spices every kitchen should have, making it easier for you to answer the question, "What spices do I actually need?" These spices not only boost flavor but also carry cultural importance and potential health advantages.
---
Here are seven essential spices that every home cook needs for more flavorful cooking:
1. Turmeric – The Golden Spice
Turmeric, with its enchanting golden color, offers a unique taste that fuses earthiness and bitterness, enriching the overall flavor of different dishes. It's the spice that adds brilliant color to Indian curries, side dishes, and street food. But, keep in mind that using too much turmeric can make your dish overly bitter.
In addition to its culinary charm, turmeric provides amazing health benefits, such as anticancer, antioxidant, and anti-inflammatory properties. It's no surprise that Ayurveda, the ancient Indian healing practice, encourages the use of turmeric as a medicinal spice and one of the essential spices that we all need in our kitchen.
2. Cinnamon – Versatile and Aromatic
Imagine the spicy and warm odor of cinnamon coming from your kitchen. This extremely versatile spice is suitable for both savory and sweet dishes. Cinnamon enriches the taste of dishes, whether it's European festive cakes or Middle Eastern Moroccan tagines.
Besides its pleasing taste, cinnamon has other benefits. It can aid in controlling blood sugar, managing cholesterol, supporting digestion, and boosting antioxidants in your everyday meals. Truly, it's one of the essential spices for your cupboard.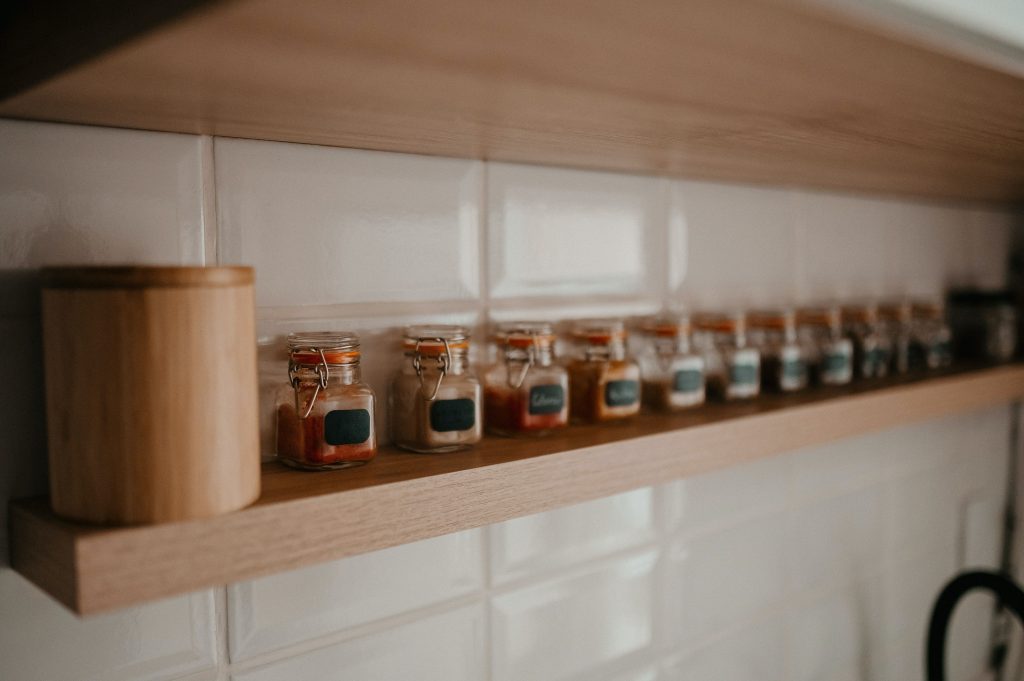 3. Bay Leaves – Aromatic Herb of different Cuisines
Bay leaves have an earthy herbal aroma and a touch of bitterness, bay leaves silently take center stage as essential seasonings in your spice rack. They are the key to the delightful flavors of French cuisine, frequently used in soups, sauces, and stews. But it's not just for taste; bay leaves can help in digestion and provide antioxidants such as vitamin E and vitamin C to your food. Alongside their health advantages, bay leaves also play a vital role in Italian, Crete, Greek, and French cuisines, enhancing the richness of dishes such as traditional stews and ratatouille.
4. Paprika – From Mild to Hot
When considering the vital spices that you might need, paprika is great to have. Paprika offers a range of flavors, from mild to fiery, and a spectrum of colors, from lively red to dark red color. This spice adds a rich taste to many dishes like Mexico's bean stew and Hungary's goulash.
But paprika extends beyond flavor; it provides potential health perks too. It might lower cancer risk, guard against UV rays, and decrease abdominal fat. Additionally, it's packed with important nutrients like phosphorus, calcium, and potassium.
5. Oregano – The Pizza Spice
Oregano is the spice that adds a mix of sweetness and spiciness to your pizza. But it doesn't stop at pizza; it stands out in pickled olives, sauces, salads, and even meats.
Besides its role in cooking, this spice has a background in herbal medicine. It can help relieve digestive problems and has been utilized for issues such as sore throats and headaches. Greece utilizes oregano to flavor pickled olives, and in Turkey, it is an important ingredient of renowned doner kebabs, revealing how it can be utilized by every home cook to make their recipes better and maybe support their health.
6. Cloves – Therapeutic and Aromatic
The strong aroma and spicy taste of cloves enhance both savory and sweet dishes. Cloves have been a vital ingredient of European cuisine for a long time, helping to preserve, flavor, and garnish foods.
But cloves have many benefits beyond delightful taste. They can provide relief from pain when used topically, offer antioxidants, and calm upset stomachs. In traditional Chinese and Ayurvedic medicines, cloves are used, highlighting their significance as essential spices with many health benefits.
7. Saffron – The Golden Elixir
The final essential spice on our list of spices is saffron, a hint of luxury in your cuisine, that releases an aroma similar to metallic honey with traces of hay. This spice enhances cuisines such as Spanish paella and Iranian jeweled rice due to its yellow-orange color and distinctive flavor.
Apart from its role in cooking saffron holds a fascinating history. It's been utilized in perfumery, fabric dyeing, and even religious ceremonies. Saffron may provide different health benefits like digestive support antioxidants, mood enhancement and antioxidants and the list goes on.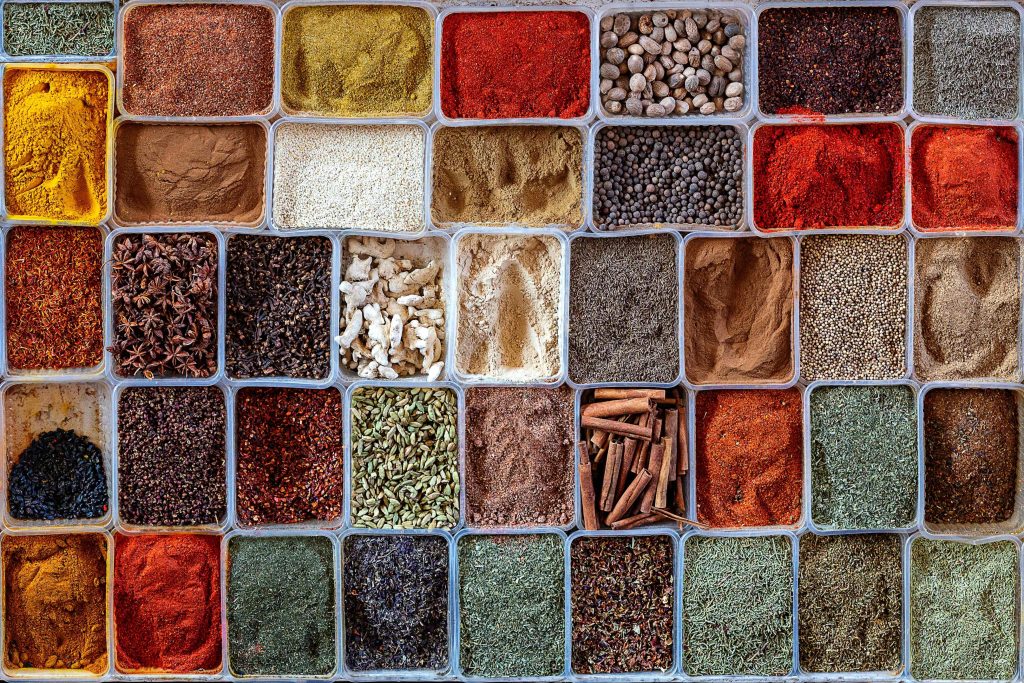 These seven must-have spices, each with its distinct flavor and potential health perks, act as your culinary key to worldwide flavors. They provide flavor, cultural diversity, and health benefits to your kitchen. So, allow these essential spices, the ones that belong in every kitchen, to guide you on a culinary adventure. Delve into, experiment, and enjoy the diverse spectrum of flavors they provide. Your kitchen is your creative space, and these essential seasonings are tools.
---