Sticking to a regular skincare routine is the key to maintaining healthy, glowing skin. But have you ever thought about how often you need to change your routine?
Each season comes with its own unique set of skincare challenges, which means you'll need to switch up some of the products you use and the steps you take with every new season.
It's well known that higher temperatures in warmer seasons require the use of lighter products. But as the temperatures drop, skin becomes dryer and more prone to breaking. Richer products will be the best solution to keep your skin soft and smooth during colder periods. You may not have realized it, but tailoring your skincare routine to the seasons is a highly beneficial practice. Nature will dictate what you should use, but we'll explain how you can adapt your routine below!
Read on to discover all the necessary steps that you'll need to make effective seasonal switches in your skincare routine.
---
Spring Skincare Tips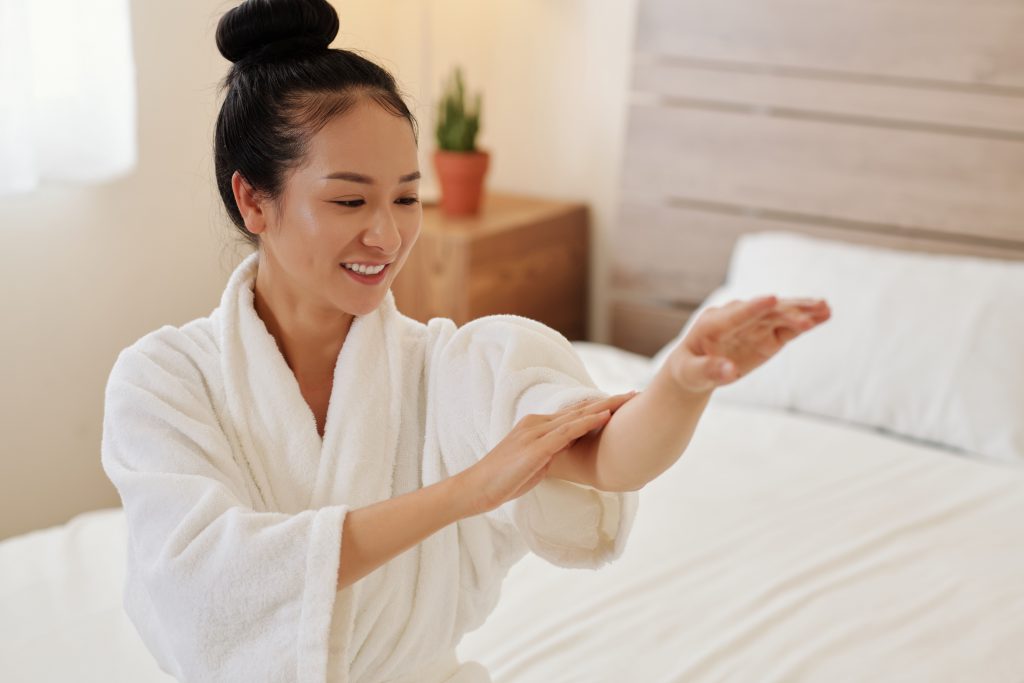 The season of rebirth and renewal is the perfect time to review what you have in your beauty arsenal. Be sure to check the expiration dates of all your products; active ingredients become less effective when they are exposed to air, which means your products might not work as well as they used to. Also, using products after their expiration dates can do more harm than good, so make sure you're starting off on a fresh slate.
In terms of your actual spring skincare routine, the best thing you can do is ensure you're exfoliating regularly. You'll be making up for lost time during the winter, since exfoliating tends to dry out the skin and is not recommended for cold weather. But as the temperatures start to rise, your skin will be able to tolerate acids and stronger ingredients better. You can begin to switch to gentler, lighter products like toners and lightweight creams as the temperatures begin to rise.
Summer Skincare Tips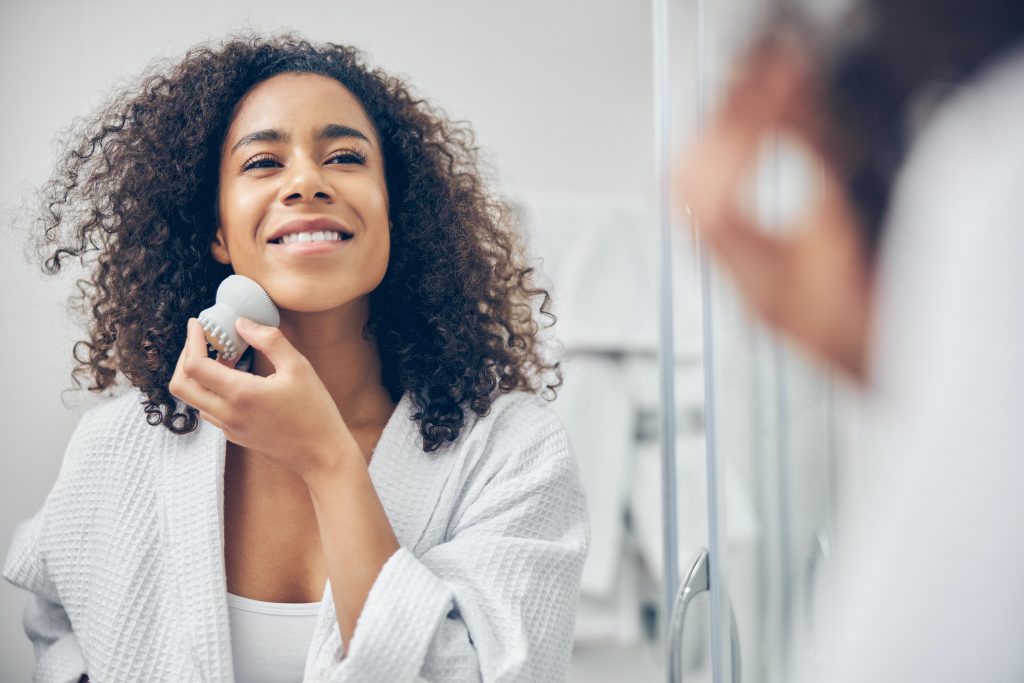 You won't find your skincare routine changing much from spring to summer, but one crucial step you won't want to miss is the more frequent use of SPF. Aside from protecting your skin from burns and other immediate forms of sun damage, you'll also be preventing premature aging by preserving your skin's natural elastin and collagen. Look for mineral-based sunscreens with an SPF of at least 30.
You may also want to incorporate antioxidant-rich products into your routine. They will complement SPF by protecting your skin from premature aging. Remember that moisturizing is still very important during the summer. You'll just want to choose a lightweight option that won't clog the pores or cause sweat-induced breakouts.
Fall Skincare Tips
Fall's chilly temperatures may tempt you to crank the heat up in the shower but try to refrain. Hot water actually strips the skin of its natural moisture, leading to dry and itchy skin that may give you extra (and unnecessary) grief. Try your best to stick to lukewarm showers and facial rinses, no matter how much you're craving a blast of hot water.
The lowering temperatures and dryer air will mean it's time to use more products, which is known as "layering" in the skincare realm. Protect your skin from the incoming cold by treating it to extra doses of hydration, such as toners, serums, creams, and heavier moisturizers. You'll also want to ease up on the exfoliation to prevent dry skin; limit your sessions to once a week.
Winter Skincare Tips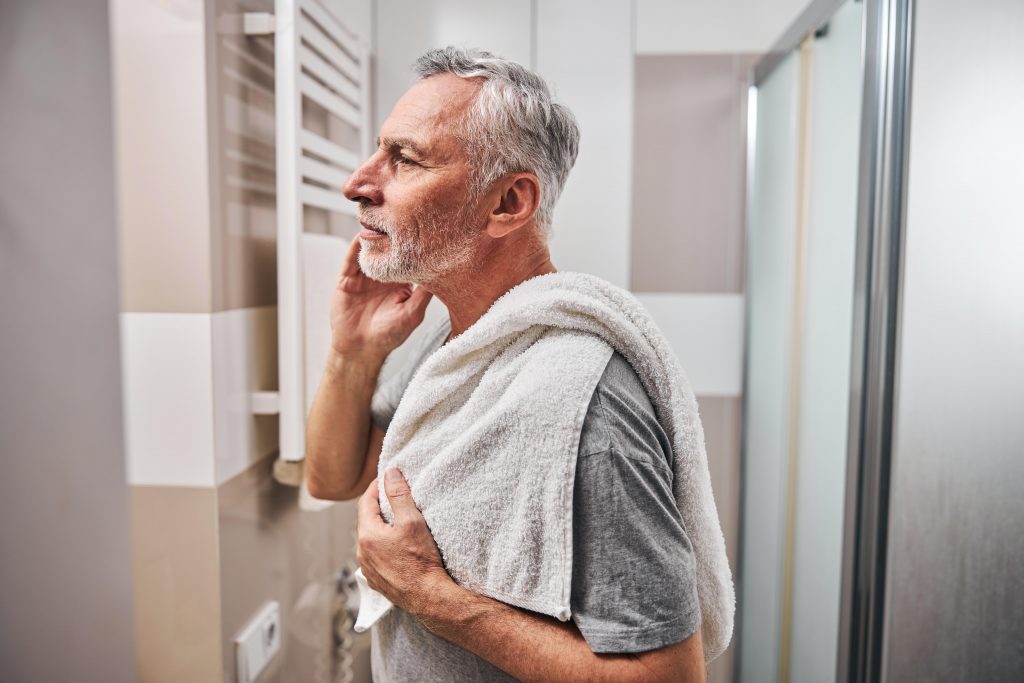 Skin can often feel dry and cracked in the winter. To prevent these kinds of issues, it's important to keep your skin well moisturized. You'll definitely want to switch to a richer, heavier formula, and you may want to apply an extra layer to ensure it will last all day long.
And don't put away your sunscreen! You may be spending less time outdoors due to the cold, but that doesn't mean the sun's harmful UV rays are taking a break. You can switch to a lighter formula, but keep on using a mineral-based SPF that acts as a shield on your skin.
Besides using the right skincare products, adjusting your diet in the winter will also help your skin. Try to include healthy fats, like those found in nuts and avocados, as they will contribute to the skin's lipid layers.
We switch up our wardrobes and home decor when the seasons change, so why shouldn't we switch up our skincare routines? A few quick changes will do wonders for your skin's health as the months progress.
---