As an architect, I'm always fascinated when I sit down with clients or I'm at cocktail parties with my peers and we discuss how our profession plays an integral role in helping design foster people's happiness journeys by helping them to balance other aspects of life, and achieve a sense of serenity and harmony.
In sharing this passion his a conversation with a neuroscientist, I discovered that even science agrees with the impact of interior design — it sparks creativity and has a considerable impact on how we feel. So, it comes without saying that interior design plays a major role in our wellness and well-being, too.
Here five benefits of reassuring environments on fostering wellness: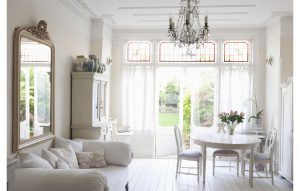 Why does interior design affect your happiness journey?
As a design enthusiast, I firmly believe design occurs very naturally among all creations. Just like a bird collects the best twigs for its nest and a spider expends energy to make cobwebs for its personal space, humans set up walls and create what we call 'home'. It is where they feel the most comfortable and reflect who they truly are.
In such a personal space, it's essential to have everything in tune with your soul. Your interior should reflect your personality and connect with who you are, so your moments spent at home are the most cherishable.
The link art, aesthetics, and design have with the environment and well-being are becoming increasingly famous — and directly affect your happiness journey, too.

How is interior design important for wellness?
Let us now shed light on how exactly interior design is important for wellness:
Enhances rest & sleep cycles
Throughout my design journey, I've seen clients fail to realize that even interior design can help them sleep better — beyond reducing screen time and coffee intake. Here's how:
The setup of your bedroom greatly enhances how well you sleep and rest. This is especially true for the spot you lay your head, which has the most restorative potential.
Several people mess up here by using woefully outdated mattresses and low-quality textiles. But remember, investing in better bedroom interior design equates to investing in your longevity!
Upgrade to a high-quality mattress, consider organic bedding, and opt for silk pillowcases. Soft upholstery for your bed, warm colors, and relaxing, golden lights also enhance your overall resting experience.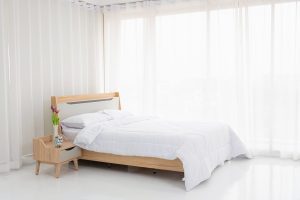 Keeps you more at peace
Interior design helps folks be more at peace, too. When you have a relaxing, calm environment around you — containing all the decor, designs, and colors that connect with you — you'll instantly feel a sense of serenity.
A common design mistake I've seen during my career is people choosing interior design styles that aren't in sync with their personalities.
One of my clients was struggling to find peace in his space even after sprucing it up. When I took time to know him better, I noticed he was someone who loved the simple, minimal things in life. On the contrary, he chose the eclectic design style with all things extra.
Our consultation ended with suggesting him to opt for the Scandinavian or minimalist design style — and eventually, he found the peace he was yearning for!
So, choose design styles and decor that are in tune with you and your soul — and watch your space bring you more peace than you'd find in your favorite secluded vacation spot!
Helps find delight in your space
After a long, tiring day, your home should be your private sanctuary where you can find true inner happiness. But an outdated, neglected home can cause the opposite and instigate feelings of frustration.
Again, an interior that doesn't speak to your personality can hinder your way to finding delight in your space. So, create a space you love (which, by the way, is possible to achieve on a budget, too!) and find happiness in every corner of your home.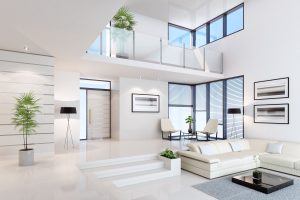 Promotes self-nurturing
Your home is where you rebuild your energy and re-establish your self-esteem — and the right interior design can ensure this.
If you've been struggling to achieve this from your interior, consider the clutter in your space. Cluttered and messy areas may deprive you of self-nurturing and self-caring environments!
This may be termed as 'considered living', where you limit unnecessary distractions around you and focus on the things that support you. So, minimize the mess and elevate your storage systems to create a space where you can nurture yourself and others.
Encourages healing & clearing out negative experiences
Finally, the right interior design enhances healing and helps clear out negative experiences that no longer serve any purpose.
A healing interior means a space that is calm and beautiful — one that helps you de-stress and relax. In addition to encouraging healing, the best interiors help clear memories of negative experiences you may have had in the past.
I always suggest my clients to display items, such as souvenirs and gallery walls, from the beautiful moments in life. Additionally, I emphasize on getting rid of items and decor that are reminiscent of bad experiences.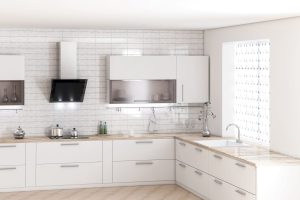 By taking control of your home, you take control of yourself. And that has a ripple effect on everything else you do in daily life. As such, your interior design has a massive say in your wellness, well-being, and happiness journey — and investing to find peace in your personal sanctuary should be on your priority list!