The Tea
Style always follows you. The inspiration that will take you out of the mold you are in is always waiting somewhere for you to find it. When you enter a place, it is not difficult to create a luminous beam around you. If you find a style that really suits your personality, you can always carry this impressive power with you. 
The Brew
A worthwhile life is surrounded by health, happiness, and success. It is up to you and the strong personality within you to achieve it. Garance Doré's book "Love Style Life" sheds light on this very subject. It gives your life meaning that you can discover yourself in today's world. In the book, the author explores the concept of style from make-up and accessories to clothes, love, and freedom. 
---
The Quick Stir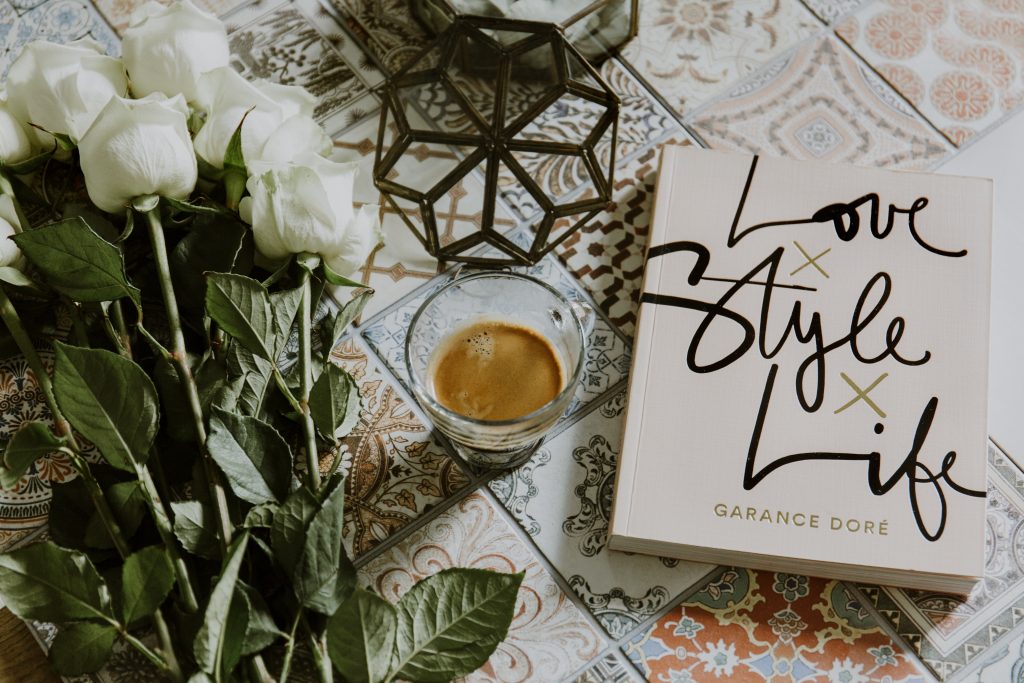 Garance Doré, an illustrator and photographer, analyzes fashion in an interdisciplinary manner and offers her expert advice on style. In her book, Doré also shares tips on how to be inspired by love and life while creating your own style. The French native provides a lifestyle map by putting her experiences into words. Doré, who has worked with many well-known fashion brands, gives us creativity and originality with the style secrets she shares in her book.  
"I hope it will last forever, but maybe it will be just a few days, and it will be great either way. Because you never stop learning about love. Love is joy, pain, surrender, laughter, pleasure. Love is chemistry. Love is one of life's greatest adventures. And with love, we're kids forever, stumbling and learning as life unfolds. And this is why, whatever happens, we must keep our hearts open."

Garance Dore, Love Style Life
Style, which is the form of art used in daily life, allows a person to reflect on themselves with the clothes, accessories, and colors they wear. Finding your personal style is not something you can do overnight, nor is it something that requires you to sacrifice your entire wardrobe and destroy your budget. 
"Remember, hello is such a wonderful opportunity! Use all these free hellos to send good vibes out into the world, to build your persona, and as an opportunity to smile more. We all look better when we're smiling anyway."

Garance Dore, Love Style Life
Doré's book is also a visual memoir. In this way, it aims to inspire us with a visual feast while creating our own style. Since 2007, the author, who has been sharing photographs of people on the streets of Paris on her blog, has allowed us to recognize street style through her eyes. She combines her own visual power and advice to create a beautifully enjoyable piece of work.
The Quick Pour
This book carries inspiration that allows us to infuse style into our daily life.
---
Love Style Life
2018 Edition
Garance Doré
France
---
About Our H360 Book Picks
We are dedicated to celebrating all of the amazing and beautiful cultures from around the world. We have curated each book in our H360 Book Picks to show an authentic and comprehensive view of different journeys & lifestyles in our global cultures. We are pleased to highlight fresh perspectives that transcend certain preconceived concepts about who we all can be. Each of our H360 Book Picks has been selected to nourish your alignment.
---